The environment in which we live, learn, and work provides a foundation on which to experience the quality of life itself. The campus encompasses all aspects of daily life and forms a village or town center, which has a variety of specialized building types. The interior portion of each facility is what the users experience on a daily basis. Consequently, the discipline of interior design should not be viewed as insignificant.
This chapter provides fundamental information that will be useful to the facilities manager when considering a project interior designer. It includes extensive information on interior proposals, programming, conceptual design, design development, contract documentation, budget considerations, bid procedures, contract administration, and procurement. Basic design principles and elements are included to clarify communication regarding work that is being addressed and considered by the designer on all projects. An overview of fundamental design terminology and considerations such as acoustics, lighting, millwork, environmental elements, and insight into interior materials is presented.
Interior design is a profession. An interior designer is required to have an education, work as a professional intern for a minimum of two years under the guidance of a qualified designer, and pass the National Council for Interior Design Qualification (NCIDQ) examination. The NCIDQ has since 1972 become internationally recognized as the organization chartered to formulate and administer a qualifying examination that tests minimal competency of interior designers. This examination assists states, provinces, and jurisdictions throughout the United States and Canada with laws recognizing the interior design profession in the form of registration, permit, title act, certification, or license. Several states have active legislation in progress to assist the public with recognizing and selecting a designer who has met the minimum qualifications and practices within established ethical procedures.
The NCIDQ is composed of representatives from the professional design organizations and regulatory agencies. The professional organizations of which the designer can become a member, such as American Society of Interior Designers (ASID), Interior Design Educators Council, Interior Designers of Canada, or International Interior Design Association, are the most recognized. Passing the NCIDQ exam is a prerequisite for professional membership in these organizations. Organizations such as ASID are governed internally through bylaws and externally by a code of ethics. Therefore, a membership in ASID is an agreement to a set of binding principles. All professional organizations require additional credits of continuing education units to advance the educational experience and maintain membership.
The interior design profession has a multitude of ways to provide service and product-related specialties. Interior designers can work as consultants individually or in a small one- to six-person firm, medium seven- to 20-person firm, or a large firm of 20 or more persons. The types of firms vary; firms may concentrate solely on interior design, be a combination of architecture and interior work, represent a home builder or turnkey construction firm, or be staff within a corporate facility department. The success of the designer is not based solely on the size of the firm but on his or her individual achievements, professional objectives, and project familiarity.
The diverse career path of a commercial designer allows for varying skill sets. The interior designer's experience should be analyzed before selecting the appropriate designer for a given project. When selecting a designer, consideration should be given to the category, classification, and skill of the designer. Interior design is split into two basic categories: commercial and residential. This chapter will focus on commercial design. Further classifications may be defined by the amount of experience within a specialty business type, such as education, multi-housing, health care, hospitality, government, corporate office, religious, and retail, or a combination of business types. Each classification can have subclassifications. For example, education has primary, higher, or specialized education. This chapter will focus on higher education. Designers may also concentrate in a number of different specialties, such as historic preservation, environmentally green design, or kitchen design. Designers with the education, qualified experience, and the NCIDQ examination are capable of following the design process and creating a successful design for a facility.
The public often mistakenly interchanges the designer's qualifications with those of the decorator or architect, or the free design services provided with product sales. The difference is important in commercial facilities where the health, safety, and welfare of the public are involved. Decorators do not require education in building codes; they achieve design by applying decorative elements. The architect and interior designer both function as conductors who understand the building codes and orchestrate numerous subcontractors. The architect's education concentrates on the relationship of the building to its site, building mass materials, and coordination of the building infrastructure. This education and level of responsibility limits the architect's ability to stay up to date with current finish materials and to focus on the details in behavioral patterns of interior functions and people, spaces, and effects of color. It is not unusual for architectural firms to offer interior design services "in-house" that are compensated by the architectural firm. As an independent consultant, a designer starts work in conjunction with the architect, programs the theory with the owner, works with the construction team, and oversees the furniture dealer, but is not compensated by any of them. It is in the owner's best interest to retain a project-qualified interior designer who is hired direct and compensated by the owner. In any scenario, it is important that the owner realize the experience level of the interior designer and what the designer's focus represents toward the project. The free interior design service related to product (such as furniture) is based on the product limitations and sales. As such, product designers do not participate extensively in the overall design theory. A disconnect with the overall design theory can be detrimental and costly to the owner and architect.
Considerations for a Design Proposal
For the interior designer to begin work, a design proposal should include the scope of potential project, project issues, users' needs, and examples of similar well-liked projects. The designer should also understand the business aspects of potential growth, trends, competitors, and the institution's business philosophy in order to enhance profitability through design.
Establish design team staff members who will be participating in the design process. Identify the major project parameters and discuss the owner's goals and time line in the proposal. Determine if there is a preconceived notion about the final design and how it may affect the scope of service.
During the selection process, determine the appropriateness of the lead designer and the design team, and understand the various levels of expertise. Ask hard questions and expect honest answers. Be aware of the complete range of services that the designer's experience brings to the project, not only similar projects but particular speciality services such as historic knowledge and green design. Understand the design firm's history and philosophy, and look at the design firm's references.
The designer is an important player and should not be selected on the basis of lowest cost. If there is hesitation concerning an architectural firm's "in-house" designer's experience for your project type, and it is not what you expect, inform that firm that you will hire an independent designer as a direct consultant to the owner. An inexperienced "in-house" designer on a project not under the direction of an experienced designer can create a great deal of expense for the owner and architect.
An outline for the scope of services is the foundation of the contract. This outline should list time and resources needed, with a schedule of the expected time line. When needed, an assumption list may be generated to support the project scope. This list can be done by the owner or the designer, and should be agreed upon by both.
Also, consider design revision procedures and stipulate a procedure by which the designer will be compensated. If an owner's "in-house" team member is appointed to accomplish some of the designer's scope of work, these demarcations should be defined. Specify the construction budget range for the expected work, so the designer can analyze the implications of product quality and performance and establish a design strategy.
Inform the designer of any code compliance issues that, to your knowledge, are especially critical. Discuss the project parameters and constraints that may not meet the desired goals or requirements, and that will impact the feasibility of the overall project. Ask for in-process communication during the project and establish the best means and format for communication.
Program Sufficient Information
The success of the project and the quality of the final design is in direct relationship to the insight obtained during this early phase. Make sure that all information given is accurate and adequate. Record all information that helps to identify needs unique to the situation, existing conditions, future needs, and behavioral patterns of the end users. Allow the designer to meet with or observe the people who occupy the space for valuable information. The designer should be able to distinguish between needs and wants of the occupants and prioritize to be realistic about the goals. The designer will want to accurately reflect the educational institution's philosophy and standards. Individual needs must be balanced with the department requirements and the overall campus goals.
The designer should be involved in or conduct program meetings that pertain to the interiors of the facility. The facility manager and administrators can give guidance on environmental considerations, Americans with Disabilities Act (ADA) issues, and history of what did work and what will not be expectable. The architect, designer, and engineers can set the parameters of code-compliant areas. Department heads can give a good understanding of the end users' needs. At this point, an idea of what the occupants are expecting and an estimated construction budget for the interior portion of the facility may be established by the designer. If the owner already has established a set budget for the interior elements of the facility, it should be shared with the designer. Sharing this information allows the designer to determine the level of materials that will be applicable for the facility and keep selections of product within the given budget.
Owner decisions will impact the design, and it is the designer's job to inform the owner as to how a decision is impacting the design. The owner and designer should formally discuss and document the findings in order for the owner to approve the premises on which the designer will proceed. This document is sometimes referred to as a finding and recommendation report.
Address Schematic Design
All design effort and documentation should be tailored to the requirements of a higher education environment. A design solution must first be functional, cost effective, and readily understandable. Design concepts should represent and be coordinated with the institution's philosophies and policies and written clearly to state purpose and intent. The design must be aesthetically pleasing and commensurate with other factors such as durability, maintainability, and safety. It can be communicated both visually and verbally to the owner.
Coordinate with the interior designer any possible consultants or code officials who may require subcontracting through the designer. When introducing a new consultant who is under the designer's direction, the owner should request information, history, references, or previous installations for owner approval of the new source.
To initiate space-planning tasks, the interior designer must first understand the communication and adjacency needs for the building occupants; then a matrix diagram of space proximity is created. Once the matrix diagram is approved, a two- or three-dimensional representation of the space will be modeled, considering elements such as lighting, acoustics, and environmental considerations. A new ground-up facility more often than not accommodates functional needs more easily than does the adaptation of an existing facility to a different function. How elements such as lighting and acoustics affect the space should be addressed early in the schematic design to prevent additional expenses at the end of the project.
Simultaneously, the designer is researching elements that create and express the schematic theme of the facility. At this point of the project, the designer should review with the owner the direction of the aesthetics before proceeding into the details of development. Design strategies from the programming phase should be revisited and elaborated on during schematic design. Ask the designer to view his or her concept from many different spatial vantage points. There are a number of two- or three-dimensional modeling tools to help the designer communicate the concept clearly. Presentation drawings, renderings, samples of fabrics or furnishings, and even life-size mock-ups may be used to communicate the designer's ideas.
As the designer starts to establish finish materials, furnishings, or equipment selections, evaluate these items in terms of consistency within the project thematic environment. Each item should reinforce the design concept and be evaluated for code compliance and durability for their particular application. Consideration should be established for the preliminary cost of these items and the impact on the overall estimated budget.
At this stage, all design elements presented are being used as a demarcation point only, and should not be prematurely detailed and overly specific. Do question the designer until the design intent of this stage is fully understood. Feedback at this phase is most important. The owner's approval should be in writing, listing all concerns and suggested changes related to the concept. Do not move on to the next phase until the problems related to the design are corrected to avoid compounding problems in subsequent design phases.
Moving Forward with Design Development
Once the ideas of the schematic concept phase have been accepted, research and details are then necessary to accomplish what is anticipated in the design development phase. The schematic plan will be scrutinized for effectiveness and meeting program requirements, and developed to fulfill design intent. Verify code compliance of the plan, including proper egress, provision of emergency systems, and proper specifications of all materials, finishes, and furnishings.
Identify elements of the design that are critical for the success of the project and those that need further elaboration and testing. Drawing details for millwork will be initiated. Generic furniture representational blocks are placed into the overall plan to make certain all items fit within the space. A large-scale mock-up or actual furniture samples may be requested. Materials for all surfaces are selected, with numerous details of durability, recycling policies, warranties, flame ratings, and slip resistance all researched.
Furniture, fixtures, and equipment (FF&E) product pricing and availability must be confirmed relative to the budget and schedule of the project. Alternates for products whose price and delivery are suspect should be researched. Pricing for budget should include all the extras, including shipping, installation, and tax. Estimates for FF&E must be developed to a somewhat detailed level but not to a final price as yet. Maintain reasonable contingencies within your budget. If within the project scope of work, include accessory items such as art and signage.
The design development phase of the project is one that requires a constant evaluation of the budget by the designer to stay on track. Time leads on specific materials should be checked so the designer can inform the contractor of long-lead items to be ordered in a timely manner. Include a cost/benefit analysis of the design elements and their contribution to the success of the project.
Throughout the course of the design development phase there will be changes from the schematic design phase, and the owner again should be aware of the variation between phases. With the owner possessing full knowledge of the design evolution, there will be no surprises at the end of the project. Take time to revisit the priorities and goals of the project.
Documentation of the Project
The contract documents are legally binding. They include pictorial working drawings that show detailed critical dimensions and locations. Written specifications are also a part of the contract documents, stating the materials used, their performance specification, and the manufacturer. This drawing and written presentation should be done in industry-standard format with extreme clarity. All final project costs will be determined from this documentation. Complete and accurate information is essential. Check for any errors or omissions. Make certain that all consultants submit their work on the owner's latest approved edition of architectural background drawings, when used. All information in the documents must work together logically; thus, any and all inconsistencies must be clarified. All applicable codes must be documented.
A schematic time schedule should be established before work on the contract documents is delegated out to bid. Deal with any issues related to the contract documents before they are sent out for bid, so as not to compound their magnitude and ramifications later. Be certain that the tasks and services that are required for project bidding, installation, and construction are clearly stated in the documents. Once the documents are complete, the owner will need to sign off as approved in order to render them enforceable by contract.
Awards of Bids and Negotiations
The designer acts as the owner's representative throughout the project, acting in the owner's interest and advising on major issues. The final decision authority for bid award will remain with the owner.
The bid process is time-consuming and needs extensive preparation before a fair evaluation of all costs and qualifications can be done. Organizing the bid process increases efficiency, reduces mistakes, and protects against future disputes. In order to efficiently complete a bid process, include all documentation, drawings, notices, bid submissions, inquiries, and communications.
Be prepared to uphold the level of quality your designer specified in the contract documents. If products or services being compared are not equal to the specified item, the design or material durability may suffer.
A standard bid form will ensure an easier bid comparison and encourage fair and ethical treatment of all vendors. Make sure that the bid package includes any required institutional policies such as equal opportunity issues, bid bonds, or standard contractual procedures. The owner should be able to readily judge any differences in the services or product out to bid. Award the contract to suppliers who have a verifiable record of successful performance. Check bidders' business solvency and confirm that the bidder carries the proper amount and types of insurance required for the project.
Construction Administration
The contract for this phase is between the owner and the contractor. Establish a spirit of cooperation and teamwork by letting the contractor know that the designer is available for questions at any time. The designer can outline critical quality issues and design intent for the contractor. Regular site visits for the designer should be scheduled, but need not be exhaustive in number. Have the designer check work in progress as well as upon completion. All communication between the designer and contractor should be documented and copied to the owner in the form of change orders, addenda, substitutions, and meeting minutes. Onsite changes of materials should be discussed with the designer and any substitutions should be approved by the designer. Be careful not to undermine the design at this time by accepting contractor changes for what might seem to be small items. The contractor is not always familiar with the newest products, often tends to recommend items that contractors are familiar with, and may not represent the design as well as the specified item does. Clarify with the designer any changes of product in the form of a change order. The designer should have approval of the contractor submittals. This knowledge allows the designer to prepare the finish material information needed to maintain the space properly in an organized manual. The designer should be included in the punch list and closeout process of the project.
Furniture drawings and specifications are required to communicate the design intent for this portion of the project completely and accurately. The furniture and furnishings documents are typically not part of the construction contract because of the numerous ways in which furniture is procured and the laws under the Uniform Commercial Code (UCC), which governs the buying and selling of goods in the United States. The UCC was written to provide consistent rules and regulations for buying and selling of goods that are defined as tangible and movable items. The UCC covers such things as sales contracts, product liability, warranties, ownership, and risk. The interior designer must know the provisions of the UCC and the state's laws if the designer is acting as a reseller of product.
This part of the interior design project is called the FF&E portion. As mentioned above, interior design projects that involve both construction and furnishings are typically completed with two contracts, one for construction and one for FF&E. On larger jobs, construction contracts are governed by common law that regulates services, and the FF&E contracts are governed by statutory law that regulates the sale of goods. FF&E contracts typically cover items such as furniture, appliances, rugs, lamps, accessories, and specialty finishes.
Rarely are the specialized equipment, information technology (IT), or audiovisual items addressed by the interior designer. However, these disciplines should be coordinated with interior design elements. The furniture and furnishings greatly influence the outcome of the overall design concept and become a priority in the interior designer's scope of work.
The furniture plan must be separate from the construction or other documents to eliminate confusion with constructed items on the contract document construction plans. However, it is the interior designer's responsibility to coordinate these furniture drawings with construction drawings in order to ensure that all power, IT, and other building systems are well integrated. To ensure consistency with the overall design concept, it is preferred that the interior designer, and not furniture suppliers, provide furniture documentation. In the furniture plan, each piece of furniture is assigned a code that identifies it and refers to a schedule, furniture specifications, or both. Each piece of furniture is accurately scaled to the plan at this time. Computer-generated plans are preferred, and furniture pieces can be tagged with various types of attribute information. This information can be used to develop a complex database for inventory purposes and may be used for installation.
The exact method of specifying and ordering furniture varies with the size of the project. One should also consider owner "in-house" procurement and the particular working methods of the interior design office. The responsibilities of the interior designer and owner should be described in a formal contract before the onset of furniture specifications. On larger commercial projects when a quoted price is requested from one or more suppliers bidding on the same product, a detailed furniture specification must be provided to avoid bid disparities. Once the specifications are completed by the designer and the designer's services are paid for, the owner can procure the product in several ways.
One common method used for bidding product is releasing the specifications for product to the in-house purchasing department, which will bid the specification to numerous vendors and work directly with the vendor. The purchasing department will process the purchase orders per the designer's specifications, stating all bidding requirements, responsibilities, installation procedures and methods, delivery, and how the owner will take receipt of the product. The owner should again be careful to work with several vendors in order to get the specific items requested and to meet the overall design intent.
Another method for the owner is separately contracting the interior designer's services to oversee the furniture procurement and installation tasks. This agreement is very similar to an agreement the owner has with a general contractor to oversee supplies, negotiate and bid on the owner's behalf, write the purchase orders, and coordinate delivery and installation. Depending on the agreement with the owner and the type of design business, the interior designer can proceed in one of three ways after the specified product is selected and approved by the owner.
One option is for the designer to give the furniture specification to the vendor's or furniture manufacturer's representative, who then assumes the responsibility for orders, delivery, and billing the owner directly. This method is very similar to the in-house method and may be used when limited time is available for in-house purchasing or when the designer has better knowledge regarding product substitution. In the second option, the interior designer acts as a purchasing agent for the owner and writes the purchase orders to send to dealers, vendors, and manufacturers. In this case, the designer follows up on the paperwork, coordinates the delivery and installation, and handles any problems that occur. This method is used in larger commercial projects when time schedules and accuracy of the orders need to be prioritized. Again, the designer would be compensated for the service. In the third option, the designer acts as a reseller of goods. The designer writes the purchase orders, accepts delivery, arranges for installation, collects money from the owner, and pays the manufacturers or vendors. This is a turnkey situation that proves very successful for continuing the design concept to the end of the project. This method allows the owner to take advantage of the designer's purchasing power and efficiencies. Before the designer acts in this capacity, it is in the owner's interest to determine a fee up front for the product and the service.
There are numerous standard agreement documents on the subject of procurement through ASID as well as the American Institute of Architects. These agreements can assist owners in determining the best means for their project.
Elements of Design
Interior designers create spaces that satisfy the functional and aesthetic goals of a project by making use of several design elements according to some basic principles. These design elements and principles are the same ones used for centuries by painters, sculptors, and other visual artists. Both familiarity and talent as well as the designer's experience in properly applying these principles in the third dimension are essential to successful completion of a project. These elements are second nature to the designer. The elements are listed here so the owner can gain a basic understanding of what the designer is doing to achieve a formulated environment. Within the schematic phase, the designer determines which elements are a priority for the project spaces. These characteristics include the following elements: texture, pattern, form, scale, light, and color.
Texture
Texture refers to the surface quality conveyed by objects within a space. Texture can be either actual or visual. Actual texture is the physical quality that can be sensed by touch. Visual texture is what people imagine a surface to be simply by looking at it and remembering similar textures. Texture is also affected by its relationship to nearby textures through scale relationships. Similarly, texture changes based on viewing distance, appearing smoother the farther away one gets. Also, the way a surface is lighted alters the apparent texture; direct light tends to wash out texture. Texture is a powerful design tool if used properly within a space. Texture reinforces interest in the design concept, helps differentiate objects and surfaces from each other, modulates light, and adds scale.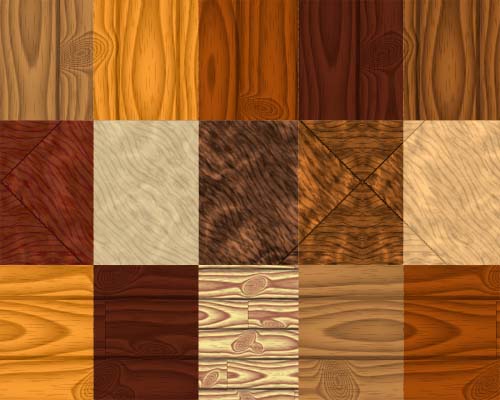 Figure 1. Examples of Wood Textures
Pattern
Pattern is the simplest method of repetition of a decorative motif on a surface. It is similar to texture, but the individual elements of a pattern are usually discernible as individual items.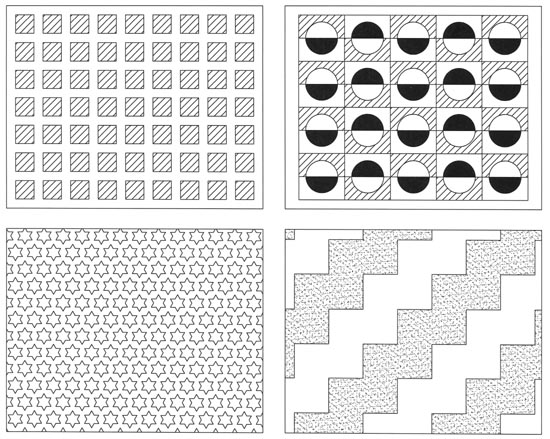 Figure 2. Four Examples of Different Scaled Patterns
Pattern can be used to change the scale of a room or create visual interest. Too much pattern can make a space busy and overpowering. Although the total arrangement of the components of a room creates an overall pattern, the more obvious patterns are in carpet, fabric, and wallpaper. These should be appropriate to the general concept of the room (i.e. traditional, contemporary, etc.).

Figure 3. Pattern Illustration of Arrangement 1 in a Larger Room, Arrangement 2 in a Smaller Room, and Arrangement 3 Showing the Same Pattern as Arrangement 2 Reversed
Form
Form is the basic shape and configuration of an object or space. It helps us distinguish one thing from another. Words such as flat, square, linear, or cylindrical describe form. The form is usually viewed in relation to other forms. Form is a powerful tool to create order, establish mood, and coordinate the diverse components of a finished space. The shape or mass of objects within a space causes a sense of confusion if an excessive variety is used. A lack of variety creates monotony. Form is affected by other factors such as light, color, and human perception. Optical illusions may also alter the perceived form of an object. Form or shape is generated with lines, planes, and points.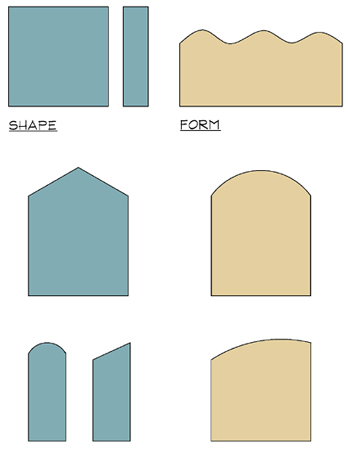 Figure 4. Illustration of Typical Forms or Shapes
Point
A single point is a position or location with no dimension. The perception of points in architecture and interiors depends on distance. Two points create a beginning and end implying a direction or a line. A number of lines will lead to a basic shape and shapes in a configuration will result in volume. Points are also used in a cluster and can create either a static composition or a dynamic one which will energize the plane they are placed upon.
Line
Line is expressed by the sense of composition, direction, and whether motion or repose is felt within a space. Line can seemingly alter the proportion of an object or of an entire room. Vertical lines cause the eye to travel upward, causing the area to seem higher. Horizontal lines direct the eye across the area, making it appear wider. Curved lines are graceful and fluid. Diagonal lines give a room a feeling of action; staircases and slanted ceilings are examples of this. Too much line movement gives an unsettled feeling. A proper balance of the various vertical, horizontal, and curved lines achieves harmony. The designer can use line as a basic design element to create the desired effect in concert with other elements.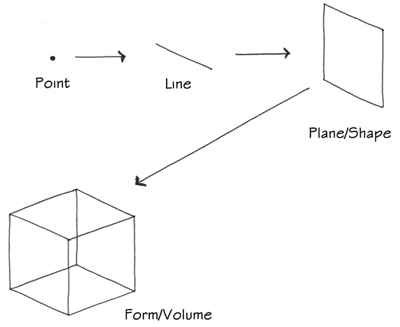 Figure 5. Design Elements Illustrated to Establish Form (Point-line-plane)
Plane
A plane is a form with two dominant dimensions: length and width. Planes are significant components of interiors because space is typically defined by planar surfaces such as ceilings, walls, and floors. Planes help to determine the form of the space, which is a major factor in the determination of character of the space.
Shape
Shape is the unique characteristic of an object or space that defines it as distinct from adjacent objects or spaces. Shape conveys powerful symbolic or emotional qualities. For example, a square generally suggests a rational, stable form with no directionality. A circle implies unity and completeness, with a definite focus at its center.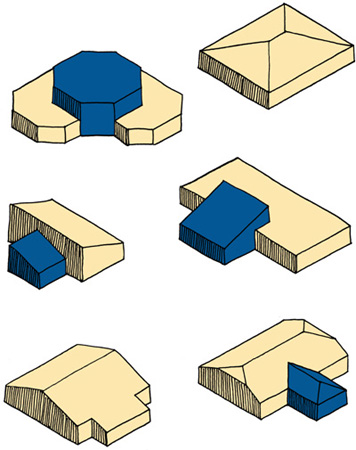 Figure 6. Variation of Shapes with Volume
Volume
Volume is the true three-dimensional aspect of interior design, because an object with volume is clearly perceived as a spatial form having length, width, and depth. Volume can be referred to as positive or negative space. Volume is employed to enhance the overall desired effect of spatial composition.
Scale
Scale is the relative size of something as related to another element of known size. Human scale is the most common scale, in which objects in space are judged relative to the human body. Another judgment of scale is when one object or space is seen in relationship with the size of another object or space.
Figure 7.1 Human Scale in Relation to Different Wall Heights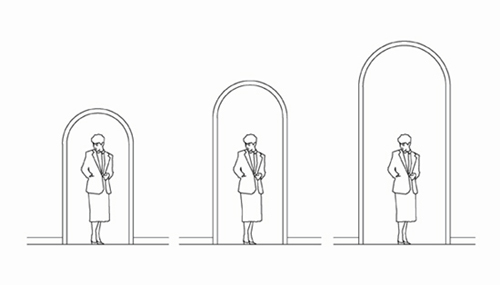 Figure 7.2 Human Scale within Doorways
Even though human scale is important, design decisions are usually based on the scale relationships of two objects. The judgment of scale is always complex because of the multitude of elements that affect the scale of an object. The design intent will create an intimate feel or a monumental character.
Light is defined as visually illuminated radiant energy. Good lighting design involves both the proper quantity and quality of light provided to perform a given task. There are a number of variables involved in selection of the proper light, from the age of the person performing a task to the reflectance of the room.
The Illuminating Engineering Society of North America has established a method to determine a range of illumination levels in foot-candles, appropriate to particular design conditions. Various areas and activities are assigned a luminance category from A to I. These categories are used to recommend task and background luminance. To conserve energy, most codes require designers to develop a power budget for a project based on building type. Most often this requires that illumination levels be provided for task areas and that general background light (ambient light) be about one-third the task level.
For the designer, the quality of the light is just as important as the quantity. Important considerations are glare, uniformity, contrast, and color. Direct glare results when a light source in an environment causes visual discomfort and interferes with the visual task. Reflective glare occurs when a light source is reflected from a viewed surface into the person's eye. Careful planning of the furniture positions is helpful to eliminate unwanted glare and to provide lighting that can be moved around by the user.
Contrast is the difference in illumination level between one point and nearby points. Contrast is important to the facility and quality of an environment to assist people to see. However, too much contrast causes eyestrain and fatigue. The designer in most situations uses a brightness ratio that is limited to 3:1 between the task and the immediate surroundings, 5:1 between the task and the general surroundings, and 10:1 to remote surroundings.
Uniformity of lighting in a space affects a person's comfort level. Complete uniformity is usually not desirable and provides very little interest within a space.
Color in lighting is the interaction between the color of the light source (lamp or day lighting) and the color of the objects that reflect the light. This subject is complex and can affect people's comfort, impression, and stress level in an environment. Depend on the experience of the designer to assist in establishing the appropriate lighting sources for a space. There are three types of light sources in addition to daylight: incandescent, fluorescent, and high-intensity discharge.
Considerations for each light source include color rendition characteristic, initial cost, operating cost, efficacy, size, operating life, and ability to control output from a luminary.
The efficiency of the light source is an important consideration because the wasted heat is compensated for in air-conditioning cost. The various lighting sources as well as the type of fixtures should be discussed with the designer and lighting engineer to accomplish a cohesive environment.
One of the most important considerations for the quality of light in a space is the color of the light source. The overall quality is dependent on both the color of the object and the color of the light striking it. There is a color temperature rated by a Kelvin rating, indicating that the lower the color temperature is, the "warmer" the light will be. As the color temperature increases, the light becomes more blue and white.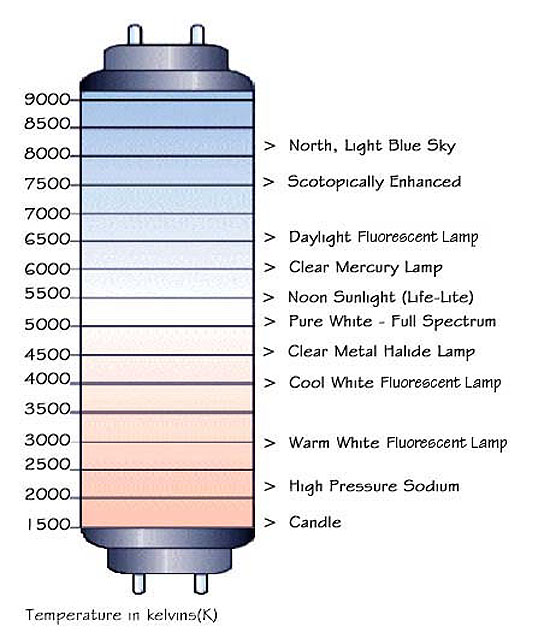 Figure 8. LES – Kelvin Scale Diagram
Another method used to rate the color rendering of light sources is the color rendering index (CRI). This is a measure of how one source renders the color of an object when compared with the same object lighted with the reference source of similar chromaticity whose CRI is 100. The designer must know the color characteristics of the light source when designing a lighting system because of the effects on the finishes, materials, furniture, and other items in the space. Finishes and materials should be selected under the same lighting used in the project space.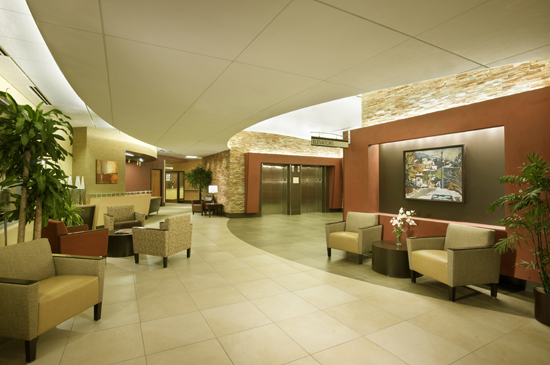 Figure 9. An example of Incandescent and Warm White light in the same space as below.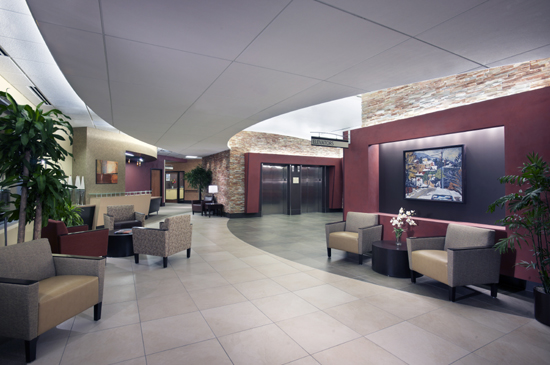 Figure 10. An example of Incandescent and Cool White light in the same space as above.
©2008 LaCasse Photography Fig. 9 &10
Some simple steps can be followed to assist in establishing a good lighting plan. Determine the function for the space and the visual tasks to be performed. The lighting needs to enhance the character and function of the space. Consider the degree of uniformity of lighting: that is, fixed lighting versus portable lamps. Next, select the lamp type base, the decision on the color rendition required, overall economy, and the type of control required. Select luminaries that control glare, are cost-effective, and are adjustable; then determine the location of the luminaries based on the light level required. They must also complement the design and provide quality of light for the task at hand.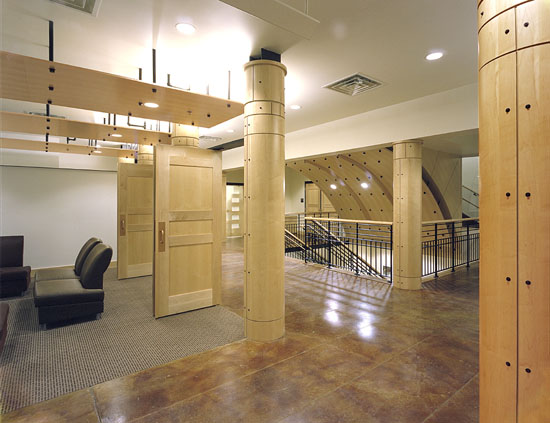 Figure 11. Photo of Eaton Human Lobby Lounge
CU Humanities, Architect: Bennett Wagner & Grody Architects, Photograph: Rich Douglas
The electrical engineering consultant develops a lighting plan, while the interior designer may develop a reflected ceiling plan showing the luminaries' locations. The interior designer should decide how the lights in the space will be switched. The designer is knowledgeable of how the space should function and whether there is to be one switch located at the door or if three-way or four-way switching should be used. Many lights may connect to dimmer switches or be on their own circuit. To conserve energy, lighting can be switched by low-voltage relay switching, automatic time clocks, or proximity devices that sense when people enter or leave the room.
Energy conservation in lighting counts a large part of the total energy consumed in a commercial building. The designer can help to minimize the energy use by using day light as much as possible, selecting high-efficacy lamps, minimizing unwanted ambient illumination, providing task lighting where needed, and selecting high-reflectance ceiling, wall, and floor surfaces to reduce fixture count.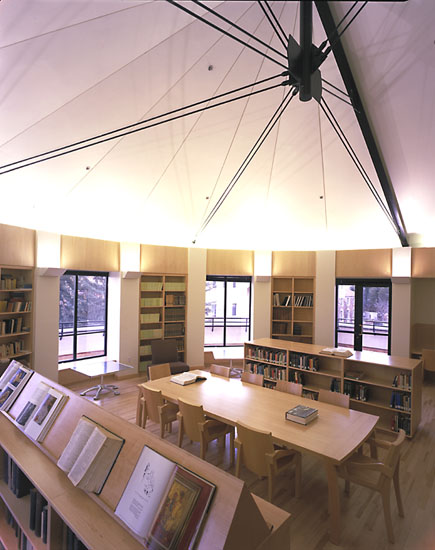 Figure 12. Photo of Eaton Human Reading
CU Humanities, Architect: Bennett Wagner & Grody Architects, Photograph: Rich Douglas
Most jurisdictions have code requirements for commercial construction concerning the maximum amount of power that can be consumed in a building for lighting. The total power budget will vary with the function of the building type; approximately 2.3W/ft2 is often considered the maximum power budget.
The International Building Code, National Electrical Code, Life Safety Code, and Canadian codes all include provisions for emergency lighting in commercial buildings. Each jurisdiction differs slightly in its requirements, and the local codes in force should be reviewed. Emergency power circuits are usually a part of the architectural design of the building, and for interior design projects they are designed by the electrical engineer.
Color is the most powerful tool of the interior designer. Because color is the most dominant perception of the physical world, there is a strong perception that the interior designer needs only to select a color schedule to complete a successful project. Color is, however, one of the most complex physical and psychological phenomena to understand and use correctly. It is an incorrect perception that anyone with a good color sense can create a successful environment with color alone.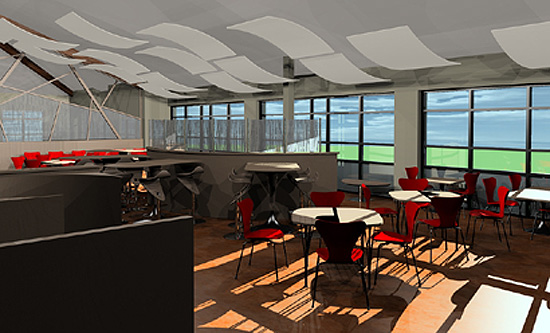 Figure 13. Western State College Student Center – West 2 Rendering
Rendering Courtesy of SlaterPaull Architects
Color is a physical property of visible light that is one part of the larger electromagnetic spectrum. Each color is differentiated by its wavelength. When light strikes an object, some of it is absorbed; the rest is reflected. The wavelength of the light that an object reflects determines its color.
Our eyes and brain work together to perceive variations in the wavelengths and give the sensation of color. When all colors of light are present, we perceive white light. Colors created with light are called additive colors. Colors created with pigments are called subtractive colors. When all colors of pigments are present in equal amounts, the color perceived is black. The three primary colors of light are red, green, and blue. The three primary colors of pigments are red, blue, and yellow. The designer uses his or her experience and talent to combine the light primary colors with the selection of the pigmented primary colors to establish an integrated palette for the space. Color also has three basic qualities: hue, value, and intensity. Hue is the basic color: blue, red, etc. Value describes the light and darkness of the color in relation to black or white. Intensity (or chroma) is defined by the degree of purity when compared with a gray of the same value. There are many systems that describe and quantify color; some focus on light and others on pigments, while others try to define color in mathematical terms. It is to the designer's advantage to understand as many of the color systems as possible. The most used system is the Munsell Color System, which defines the color wheel and uses three scales in three dimensions to specify the value, hue, and intensity.
Like all the aspects of interior environments, a single color does not exist in isolation. It affects and is affected by its surroundings. Some examples of how adjacent colors and light affect one another are as follows:
Complementary colors (opposite colors on the color wheel) help to reinforce each other. This color theory works to eliminate afterimage of the color's complement. When placed next to each other, each appears to heighten the other. When they are placed on one another, the top color becomes more intense. When two noncomplementary colors are used together, each will appear to tint the other with its complementary color. Two primary colors together will introduce the appearance of the third primary as a tint. A light color on a dark background will appear lighter than it is, and a darker color on a light background will appear darker than it actually is; this is known as simultaneous contrast. A background color such as purple will absorb the same color, leaving the surface more red. Neutral grays appear warmer in a blue background and cooler on red backgrounds. It is most important to consider the aspects of color interaction and how light affects the appearance of the color. Each light carries a spectrum of color. Light with strong hue components will intensify colors with similar hues and neutralize colors of complementary hues. This principle, if not used correctly, can create washed-out and muddy colors. Consider the amount of light and its effect on color so the level can enhance the color and not diminish or wash out the value or hue.
Color carries with it many symbolic and associative meanings. There have been extensive studies about the effects of color on humans. The studies' results are difficult to determine because of the large number of variables that exist when perceiving color. However, some general statements hold true for most studies. People can distinguish between cool and warm color. Cool colors are considered calming and restful and imply dignity. Warm colors are seen as active and stimulating. Reds are exciting and increase heart rate, whereas blue may have the opposite effect on the heart. Green is considered a color of nature and connotes peaceful environments. Yellows are considered cheerful. Of course, much of a color's effectiveness depends on its value, intensity, and surrounding relationship with an adjacent color. A light color will make a space appear larger and a darker color will make it appear smaller.
Red, yellow, and blue make up the three primary colors or hues. The secondary colors (each is a combination of two primary colors) include orange, green, and violet. There are five common methods of using color that are applicable for interiors. Five basic color schemes exist: analogous, complementary, monochromatic, a triad color scheme, and a tetrad color scheme.
Analogous
Analogous colors harmonize with each other when they share a common element. Blue, for example, is a basic element of green, blue-violet, purple, and red-violet.
Figure 14. Design Elements Drawings (Analogous)
Complementary
Too many harmonizing elements can become tiresome. It is therefore desirable to introduce contrast by adding a complementary color. For example, the complement of red is green, which is a color containing no red but made up of blue combined with yellow.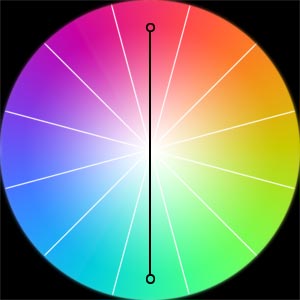 Figure 15. Design Elements Drawings (Complementary)
Monochromatic
Color schemes that use various shades or values of a single color are called monochromatic. Monochromatic schemes can be monotonous unless other elements such as pattern or texture are used.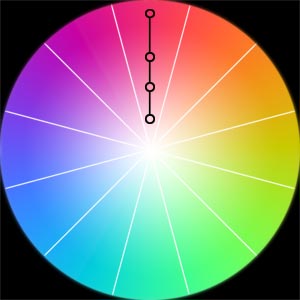 Figure 16. Design Elements Drawings (Monochromatic)
Triad Color Scheme
Triad color schemes use colors equally spaced around the color wheel. The potential for producing a confusing appearance in triad schemes depends on the balance, proportion, and quantity of each color. One color should dominate use while the two other colors will maintain low-chroma tints or shades except for a possible accent color. This is how this scheme works well.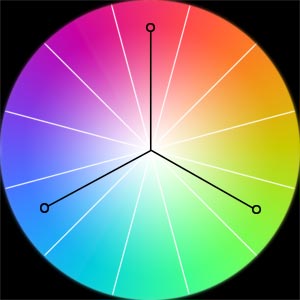 Figure 17. Design Elements Drawings (Triad)
Tetrad
Tetrad color schemes use four colors that are equally spaced around the wheel. Tetrad schemes are difficult to do but are the most interesting because of the wide range of color used. Again, one or two colors should dominate and the other two colors have lower chroma, as in the triad color scheme.
The color to dominate the room should be the first one selected. This selection is based on the room's size and light conditions. After the dominant color is chosen, the related or harmonizing colors are selected. Most rooms should be designed in an ascending scale from dark to light; rugs or floors should be darkest, walls lighter, and ceilings lightest. Efforts should be made to avoid pure white that creates glare, in favor of off-white shades. Another method involves a descending scale of values, with colored walls and ceilings of grayed or darkened hues and light-hued floor covering, which is not recommended for heavily trafficked commercial spaces. Colors should be distributed and balanced throughout the room, avoiding the spotty effect of isolated splotches of color concentrated in one area. One way of distributing colors is to have the furniture coordinated with the finishes of the room. The main areas of a space usually should be the most neutral in value. As areas are reduced in size, the chromatic intensity can be proportionately increased. In a color scheme, small touches of bright hues are called accents. Accessories can supply the accent color to heighten the effect of a color scheme. Cooler shades such as blue or green, for example, will make small rooms look larger, whereas yellow, orange, and red can make larger rooms more intimate and human scaled.
All successful interior design concepts take into consideration the relationships, functionality, and aesthetics for the affected environment. The more appropriate the design concept, the clearer the perception that it was created as an integral part of the whole. Basic principles of design help to incorporate a concept into an existing environment and help to distinguish good design from inappropriate design. The basic elements above are applied within the facility adhering to the basic principles.
Good design does not refer to taste. Taste is a matter of preference. Good design has a basic, lasting quality. Most people can recognize a design that works well, even though they may be unable to fully appreciate why it works. Inappropriate design generally will be perceived as cluttered, disjointed, or dysfunctional.
The basic principles of good design are proportion, balance, rhythm, focus, and harmony. It does take experience, talent, and time to apply these principles appropriately within a project. It is helpful to the facility manager to have knowledge and understanding of each principle when communicating with the designer.
Proportion
Proportion in design is the harmonious relationship of one part to another or to the whole. The early Greeks discovered the secret of good proportion and established golden rules that have been accepted and followed by designers for centuries. Their standard for good proportion was a rectangle with its sides in a ratio of two parts to three; this is called the golden rectangle. The golden section involves the division of a form so that the ratio of the smaller proportion to the larger is the same as the larger to the whole. The progression 2, 3, 5, 8, 13, 21, 34, and so on, in which each number is the sum of the two preceding numbers, provides an approximation of this relationship. Classic rules of proportion also dictate that the division of a line somewhere between one-half and one-third is most pleasing. This concept is called the golden mean and can be applied in interiors.
Figure 18. The Golden Mean Symbol
An object's proportion is perceived in relation to the area around it. Objects that are too large will crowd a small room, whereas objects that are too small will seem even smaller in a large room. In addition, a large piece of furniture will seem even larger when surrounded by small furniture.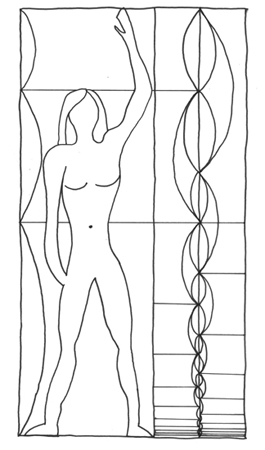 Figure 19. Relation to Proportion Illustrated
Form, color, texture, and pattern all influence the perception of scale and proportion. Coarse textures, large patterns, and bold colors will make an object appear larger, whereas smooth textures, small patterns, and light colors will make it appear smaller. Whatever attracts the eye appears larger. These principles can alter the apparent size and proportion of spaces and objects.
Balance
Balance provides a sense of equilibrium and repose, a feeling of the weight of an object. Balance depends on the idea of visual weight. Some elements appear "heavier" than others by virtue of size, shape, complexity, color, texture, or location in space. Balance in the interiors is challenging because many variables and balances must be created in three dimensions. What appears in a two-dimensional plan can be severely imbalance when viewed in the space. A pleasing distribution of highs and lows and large and small features gives a room a well-balanced effect. Three types of balance exist: bisymmetric, asymmetric, and radial.
Symmetric or formal balance uses identical objects arranged similarly on either side of a common axis. This is also called bisymmetric axis, or bilateral symmetry. Many traditional interiors are based on this kind of balance. The symmetry can emphasize the middle of the composition or the focal point at either end.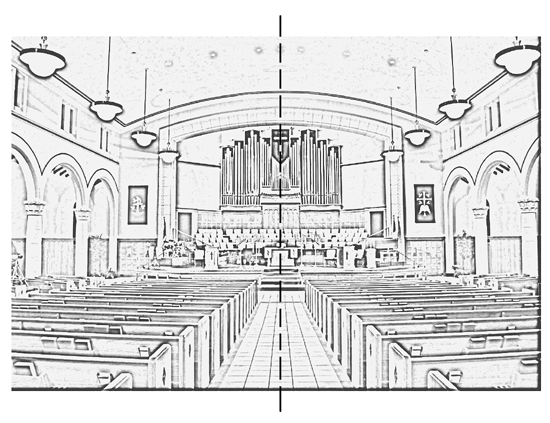 Figure 20. Symmetric Balance Illustration
Asymmetric or informal balance is more dynamic. This balance depends on equalizing the visual or optical weight of dissimilar elements in a composition within a visual field. This type of balance requires more thought but remains interesting longer than completely symmetric arrangements. In asymmetric arrangements, objects of different sizes, shapes, and colors may be used in an infinite number of ways. Two small objects may balance one large one, a small shiny object may balance a larger dull one, or a spot of bright color may balance a large neutral area. There are no fixed rules; each situation must be composed and arranged by the interior designer by "eye."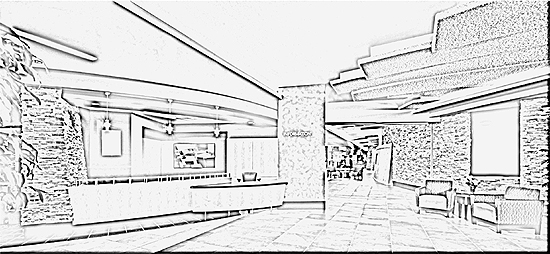 Figure 21. Asymmetric Balance Illustration
Radial balance is an arrangement that radiates from a central point. Radial balance focuses attention on the center of the grouping. A round conference table or a dining table with chairs around it is an example of radial balance.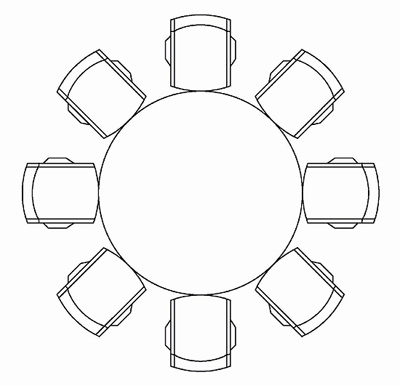 Figure 22. Radial Symmetry Illustration
Rhythm
In interiors, rhythm is something that allows the eye to move smoothly around the room. It may be achieved by repetition, gradation, opposition, transition, or radiation. By repeating color, pattern, texture, line, or form, a rhythm of a repetitive nature is achieved.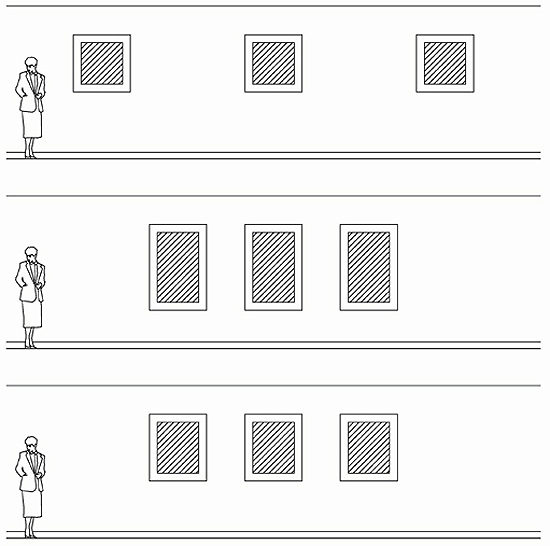 Figure 23. Proportion-Rhythm Illustrations
Gradation is the succession of the size of objects from large to small, or of colors from dark to light. Opposition occurs wherever lines come together at right angles, or wherever a horizontal line of furniture meets a vertical architectural member. Transition is the rhythm of a curved line that carries the eye over the room, as occurs with an archway. Radial rhythm is a result of lines extending outward from a central axis.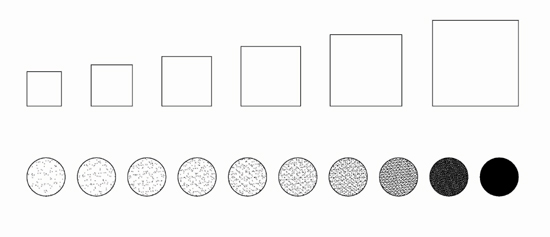 Figure 24. Gradation Illustration
Focus
The focal point is a feature of the room to which the eye is drawn. It creates a feeling of unity and order in the room. A prominent architectural feature commonly serves as a focal point, but if no architectural feature exists, an important piece of furniture or a textural wall cover can substitute.
Harmony
Harmony involves fitting together parts to form a cohesive whole. Completeness and order are established when all items in a room harmonize their relationships with other elements within the space and with the background.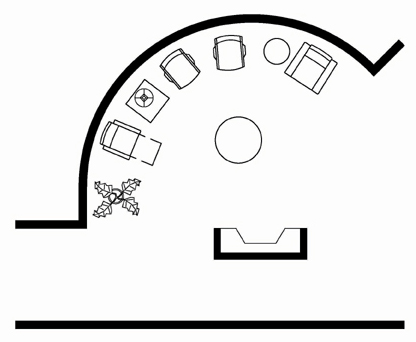 Figure 25. Furniture that Represents Balance and Harmony
Harmony is the way in which the wide variety of forms, shapes, colors, textures, and patterns found in any interior is balanced into a unified, satisfying composition. If the room is large or small, furniture should be scaled accordingly. Floor coverings should be selected with a theme or purpose in mind. Fabrics and colors should be appropriate to the style of furniture. Accessories should be appropriate to the style of the other furnishings. While harmony seeks to achieve a unity of appearance in which everything belongs, some variety is required to prevent the space from becoming monotonous.
In summary, the design basics are tools used by the interior designer to create a successful design concept for the owner. With extensive knowledge of the basic elements, an experienced designer will prevent costly mistakes on a project, and translate the owner's goals and needs into a successful design.
Spaces that are too noisy or reverberant are distracting and unusable. Acoustics can enhance the overall quality of the interior environment. The acoustic quality of a space can be achieved by organization of the space plan, the design of new walls and ceilings, or the selection of the absorptive finishes, which the interior designer has the ability to control. For common situations, a basic knowledge of acoustics can be applied by the interior designer. With more complex designs like concert halls, theater, or churches, the services of a qualified acoustical consultant should be used.
There are three basic qualities of sound: velocity, frequency, and power. Velocity depends on the medium in which sound is traveling and temperature of the medium. Frequency is the number of cycles completed per second by sound and is measured in hertz (Hz), with a normal human audible range between 25 Hz to 20k Hz. Power is the amplitude of energy as measured in watts, and is perceived as loudness.
The decibel (dB) relates to actual sound intensity and the way humans experience sound. Zero dB is the threshold of human hearing, and 130 dB is the threshold of pain on the human ear. Human response to sound is subjective and varies with the person's age, physical condition of the ear, and background factors.
There are two basic problems in controlling noise. The first is preventing the transmission of sound from one space to another. The second is reducing the noise within a space. Transmission loss takes into account only the loss through a wall, ceiling, door, or other architectural element. To simplify the selection of wall construction, a single number rating called the Sound Transmission Coefficient (STC) is used to rate the assembly's ability to insulate noise through a barrier. Theoretically, the higher the STC rating, the better the barrier is at stopping the sound. Noise reduction is dependent not only on transmission loss but also on the area of the partition separating the two spaces and the absorption of the surface in the room. Product literature will give Noise Reduction Coefficient (NRC) ratings, but the NRC has been superseded by the more comprehensive Sound Absorption Average (SAA). The SAA is the average of the absorption coefficients in the 12 bands from 200 to 2,500 Hz when tested in accordance with ASTM-C423. Most rooms have several materials with different areas and absorption totals. The formulas to calculate the material absorption are complex and should be used for critical areas. For most interior environments, use the following as a guideline. Avoid designing with hard, reflective surfaces on the walls, floor, and ceilings. The average absorption coefficient SAA used in large rooms is 0.20. In smaller rooms the absorption coefficient can be higher, but not above 0.50. In an existing room, the total absorption needs to be increased by at least three times its current absorption to change a minimum of 5 decibels, which is the least noticeable change in sound. In a large room, the ceiling materials are the most effective absorption material; in a small room, the wall treatment is more effective.
Reverberation is an important part of the environment's acoustics because it affects the intelligibility of speech and the quality of music. Reverberation is the prolongation of sound as it repeatedly bounces off hard surfaces. A "dead" room or one where reverberation times are limited to under 0.3 seconds is ideal for most educational environments. Theaters and other specialty areas may require larger reverberation times to accommodate "live" rooms for music and performing arts.
There are three ways to reduce sound within a space. One is by reducing the level of loudness at the sound source. Another is to modify the absorption in the space. The third is to introduce nonintrusive background sound to mask the unwanted sound.
When designing a new building or renovating an existing one, the sound situation should be discussed with the interior designer before the start of the project. The designer can consider the sound transmission through the selection and type of barrier; design critical acoustic space around a noisy necessity; direct speech into an absorptive material on a partition; soften the flooring material to reduce the impact noise on a floor; plan like activities together to minimize the exposure of different sounds; and use geometry, closets, and hallways to buffer noise and separate areas of sound. Ceiling material selection is most important to the sound of a space and should consider not only fire rating and cost but also the articulation class for speech privacy.
Sustainable design (also known as "green" building) has become an important part of the design and construction industry. The concerns that impact the interior designer are the appropriate use of materials, energy conservation, alternative energy sources, adaptive reuse, indoor air quality (IAQ), recycling or reuse of existing product, and any strategies to achieve a balance between the consumption of environmental resources and conservation of those resources.
Several organizations have emerged to provide the owner with an industry-recognized rating for relative sustainability of the building or interior renovation. These organizations have developed objective criteria that the designer must follow in order to receive a particular type of rating. Currently there is not a mandatory building code in place to follow for these criteria, though different municipalities are entertaining incorporation of "green codes."
The U.S. Green Building Council (USGBC), which is a coalition of individuals related to the building industry, has developed a program to promote buildings that demonstrate environmental responsibility and provide a healthy place to live or work. Leadership in Energy and Environmental Design (LEED) is a national green building rating system, designed to accelerate the development and implementation of green building practices. There are numerous rating systems for different building types. The LEED program now offers rating systems for commercial interiors, new construction, existing buildings, core and shell developments, homes, and neighborhood development.
There are organizations that certify products as being environmentally sound, such as Green Seal, The Greenguard Institute, Scientific Certification Systems, and the International Standards Organization (ISO). ISO 14000 is a collection of standards and guidelines that cover issues such as performance, product standards, labeling, environmental management, and life-cycle assessment of the product relative to the environment.
A significant part of the total sustainability for the interior portion of work on a green building is the material selection. Selections are made with consideration of the life-cycle assessment, which is a method to evaluate the impact on the project of using a particular material. First, there should be a determination of purpose and goals for doing a material study. An inventory analysis is then applied to a particular material, which includes criteria such as energy to obtain the raw material, the manufacturing process, transportation, and waste disposal involved with the product. The material is then characterized in terms of its impact on the environment. An analysis would include depletion of the source, pollution generated, or the health risks involved with the product. Once the above are determined, then an improvement on the product is conducted with suggestions on how to reduce the environmental impact of the material.
Acquiring raw materials, manufacturing the product, use and maintenance of the product, and disposal are the four main stages of a product's life cycle. At any stage of the product's handling, energy is included and must be considered for evaluation. Product sustainability can be determined by a number of criteria, such as renewable material, embodied energy, recycled content, energy efficiency, local resource, durability, low toxicity, resists moisture problems, reduces water consumption, good maintainability, reuse or recycle potential, or low volatile organic compounds (VOCs). Interior finish materials are a primary way to improve buildings' sustainability, since they are replaced a number of times over the life of the facility.
The interior designer can influence the project through the selections of flooring, adhesives, wall, ceiling, and other finishes. Furniture can be a significant source of formaldehyde because of particle board, Medium Density Fiber (MDF), and coating materials used in furniture construction. Designers study the IAQ in depth to avoid the contaminants such as VOCs or formaldehyde found in paint, wall coverings, flooring materials, adhesives, particle board, and furniture. There are several strategies that the interior designer can implement to maintain the good IAQ of a building. They can eliminate the source of pollution, control the ventilation for the space, establish good maintenance procedures, and control occupant activity as it affects air quality.
At the beginning of a project, the designer should understand the owner's criteria for IAQ and make it part of the programming phase. At this stage, set priorities by identifying materials that are the most volatile and have the largest pollutant quantity. The designer will select and specify finishes and furniture with low emissions and VOCs. Material safety data sheets from manufacturers of products will be gathered. The designer may request that the owner operate the heating, ventilation, and air-conditioning system at full capacity for two weeks in a new building to evacuate the emissions caused by outgassing chemicals and moisture from new products.
During the programming stage, the interior designer should provide a room space plan that considers the isolation of equipment that emits high concentrations of pollutants. The programming phase is important to the success of the building's sustainability, since the overall plan for green consideration is determined at this point. The requirements for ventilation as well as the energy conservation code are discussed with the mechanical engineer and architect of the building. The interior designer should be included to accomplish a functional floor plan.
It is important that the interior designer be aware of the owner's request to recycle or reuse existing material as part of a renovated space or to bring it into a new interior space. A project can receive LEED credit for maintaining at least 75 percent of the existing building structure and shell. An additional credit is given for use of at least 50 percent of the nonshell areas such as walls, doors, floor coverings, and ceiling systems. Credit is also given for using salvaged, refurbished, or previously used materials, product, and furnishings for at least 5 percent of the total building materials. Reused materials are opportunities that the interior designer should recognize early in the programming stage. Before the interior designer selects or specifies a product, he or she should analyze its recycled content. Additional credits can be received depending on the quantity of post consumer recycled content. Part of the interior plan may require providing bins or recycling rooms as part of the overall building design.
The interior designer should provide the building owner with literature on the proper maintenance of a specified product. This notebook should include procedures for regular cleaning with low-emission products recommended by the manufacturer, specifications, warranties, and required maintenance contracts. The designer may request that the owner maintain a no-smoking policy for the space in order to maintain the selected fabric's integrity.
The interior designer should be an integral part of the building commissioning, which takes place prior to the initial occupancy of the facility. Commissioning is done to verify and incorporate the elements of sustainability into the actual design. The designer needs to confirm that the materials are installed and calibrated to operate as intended. Following the LEED guidelines is mandatory for credit of the facility by a commissioning team.
The interior designer's role in the sustainability of the facility is important to some key areas of credit, but most important is the ability to improve the environment in which we all spend so much time.
In order to gain an insight into millwork, a basic understanding of cabinet construction is invaluable. The intent of the following sections is to familiarize the reader with the basic grades, parts, and pieces of typical cabinet construction. An interior designer will create and draw the conceptual design of front-end, statement-oriented, special function, or image-important millwork in areas of a project. Though most of the millwork in a commercial facility is the typical custom-grade quality and can have cabinet shops or architectural standard fare cabinetry drawings for the documentation, the owner should determine with the design team what cabinetry needs to be handled differently.
The Architectural Woodwork Institute (AWI) has defined the following parts to be considered in typical cabinet construction as exposed or semi-exposed part and concealed surfaces. The exposed parts are surfaces that are visible when the drawer fronts and doors are closed, cabinets and shelving that are open-type or behind clear glass doors, bottoms of cabinets that are seen 42 inches or more above finished floor (AFF), or tops of cabinets that are seen below 78 inches AFF or are visible from an upper floor or staircase. There are circumstances when portions of cabinets are visible after fixed appliances are installed or front edges of cabinet body members are visible or seen through a gap of greater than 1/8 inch with doors and drawers closed that should be considered. Semi-exposed parts consist of drawers or doors that are in the open position, the bottoms of cabinets that are between 30 inches and 42 inches AFF, and all front edges of shelving behind doors. The concealed surfaces are surfaces that are not visible after installation; bottoms of cabinets that are less than 30 inches AFF; tops of cabinets that are over 78 inches AFF and are not visible from an upper level; and stretchers, blocking, and/or components that are concealed by drawers.
The AWI also defines cabinetry in three main grades—premium, custom, economy—with a fourth option of a prevailing grade. In the programming stage, for purpose of project budget, the interior designer should understand the grade of cabinetry to be specified for the job (see Figure 27). Premium grade is used only when the highest degree of control over quality is required. This grade is usually seen on special projects or in special areas within a given project. Custom grade is the most common architectural grade; it provides a well-defined degree of control over quality and is not as expensive as the premium grade. Economy grade defines the minimum level of acceptable quality under the AWI standards. If AWI standards are referenced and no grade is specified, the prevailing grade or custom grade standards shall be expected.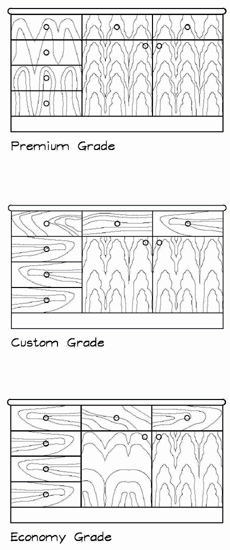 Figure 27. Three Main Cabinet Grades
The following key points have been taken from Section 06402 of the Master Specifications. While the best recommendation is to have a full written specification for the cabinetry in the MasterSpec format, these are a handful of key points the basic design spec should contain. There should be references to AWI Quality Standards; ANSI/BHMA A156.9 for direction on cabinet hardware; and a National Electrical Manufacturers Association LD3 rating on high-pressure decorative laminate. The designer and owner should have for review submittals of shop drawings and the finish samples. In order to assess that there is a quality assurance request, all work shall be performed in accordance with the specified AWI grade quality, and the woodwork manufacturers shall be certified through the AWI Quality Certification Program to perform the specified work.. These qualifications require contractors and their personnel to be able to demonstrate successful experience with work of comparable extent, complexity, and quality to that specified.
The following sections have been adapted from the AWI Quality Standards, which may be considered the "gold standard" for millwork quality guidelines.
The type of joinery used for millwork construction will vary depending on the grade of construction (see Figure 28). For tops, exposed ends, and bottoms, the acceptable joint for custom grade is spline or biscuit. When utilizing a premium grade, expect either stop dado or doweled joints. Both should be glued under pressure, with the doweled construction also being mechanically fastened. With the economy grade, expect through dado joints glued under pressure. For any exposed end corner details and face frame attachments, a custom grade requires butt joints, glued and finish nailed; the premium grade can expect lock miter which has been spline or biscuit attached with glue; and the economy grade will have visible finish nails in butt joints.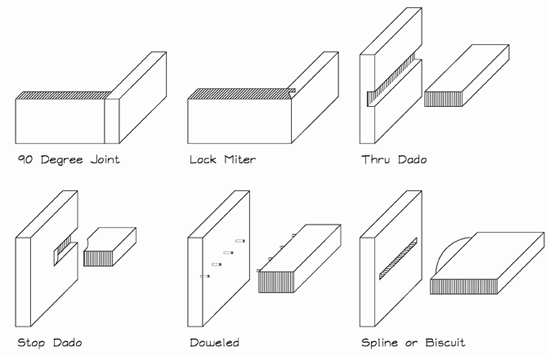 Figure 28. Joinery
When materials other than solid wood are used, edge banding is required. This treatment is typically used for casework body members and shelves. When a transparent finish is used for premium grade, the visible edges should be banded with the same species. In custom and economy grades, a compatible species should be used. For an opaque finish, premium and custom grades should utilize a close-grain material, while the economy-grade edge is filled and sanded.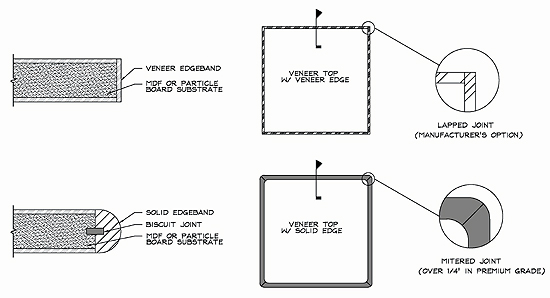 Figure 29. Edge Band
Drawer and door fronts will fall within one of the five following categories: flush overlay, reveal overlay, reveal overlay on face frame, flush inset, and flush inset with face frame. All categories are illustrated in Figures 30 and 31.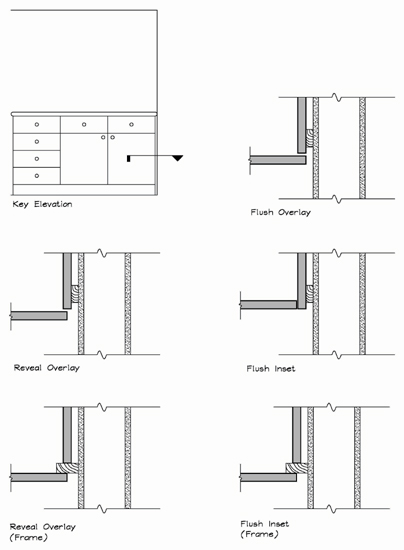 Figures 30 and 31. Drawers and Doors
The types of joints for drawers will vary according to the grade of construction. One should expect dovetail, dowel, French dovetail, or lock shoulder construction for premium grade. For custom grade, lock shoulder construction is acceptable, and for economy grade, expect square shoulder construction. See Figure 32.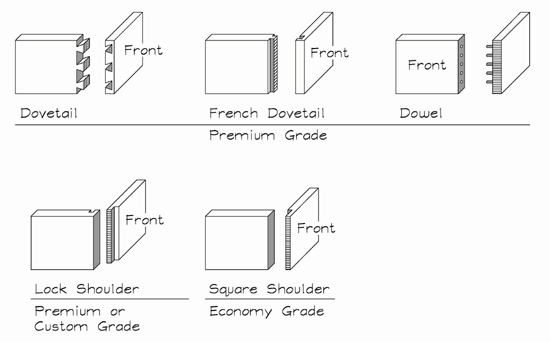 Figure 32. Joints for Drawers
Drawer guides may be made of either wood or metal, with wood being more commonly found in residential casework. The following points should be considered by the design professional when specifying metal drawer slides. The degree of extension on the drawer or door can be a standard extension where all but 4 to 6 inches of the drawer body extends out of the cabinet; a full extension, which allows the entire drawer body to extend out the face of the cabinet; or a full extension with over travel, which is when the entire drawer body extends beyond the face of the cabinet. The typical static load capacity of glides is 50 pounds for residential or light commercial guides, 75 pounds 100 pounds for considered heavy duty guides, and more than 100 pounds for extra heavy duty or special conditions. The dynamic load capacity for a set of glides is viewed as 30 pounds, 35,000 cycles, residential or light commercial; 50 pounds, 50,000 cycles, commercial; and 70 pounds, 100,000 cycles, heavy duty. There are two types of removal stops: the integral and positive stop. The integral stop requires 10 times the normal force of operation to remove the drawer whereas to remove the drawer in a positive stop latches must be operated to open.Consider the "self-closing and stay closed" drawer slides which will self-close when the drawer is 2 inches from the fully closed position and will not bounce open.
The four most common styles of cabinet hardware hinges are shown in Figure 33, along with a general description of their characteristics. Currently, European hinges are becoming the cost-effective industry standard.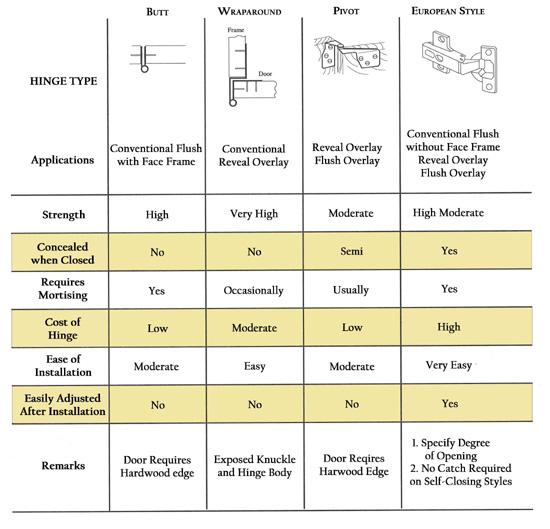 Figure 33. Hinges
The critical factors in properly designing shelving are the span between supports and the anticipated load one expects to put on the shelves. Design professionals need to know the intended shelving load so that they may design the shelving accordingly. When shelves are permanently installed, a dado may be used for positioning. If shelves are to be adjustable, then expect the following construction depending upon grade of cabinetry as illustrated in Figure 34. For premium grade, expect multiple holes or recessed metal shelf standards. For custom grade, expect multiple holes, and for economy grade, surface-mounted shelf standards.
Figure 34. Shelf Supports
The following offers a brief description of common countertops, but it is not an all-inclusive list. The simple panel product tops are wood veneer over a stable substrate, with a decorative edge or veneer edge band. There are high-pressure decorative laminate (HPDL) tops where plastic laminate is placed over a stable substrate, with a decorative edge or self-edge banded. A post-formed high-pressure decorative laminated top is when the plastic laminate is formed with heat and pressure over a stable substrate. A combination material top consists of a mixture of materials, wood, high-pressure laminate, and inlays. Solid-surface materials tops are made of Corian and its alternate versions, granite, and various proprietary granite and epoxy compilations. Solid laminated tops are made of narrow strips of wood glued together, similar to butcher block. Solid wood tops are made by boards edge-glued to a desired width, grain, and color at edges that may or may not match. Epoxy resin laboratory tops and splashes are specifically formulated resin tops constructed to resist specific chemicals. The interior designer can make a recommendation for the type of countertop that would be most useful depending on the function of the area.
Building codes are only one of the regulations governing planning, construction, and finishes of a facility. Codes vary from one jurisdiction to another, but there are basic codes the interior designer must know. Additional required knowledge includes legal and administrative regulations at the federal, state, and local levels. State governments may enforce energy codes, environmental regulations, or fabric flammability standards. For interior designers, the most notable national federal-level law is the Americans with Disabilities Act (ADA), which regulates the removal of barriers for the physically disabled. Designer must adhere to the code provisions covered by the law when designing the facilities.
There are also local codes that usually pertain to a specific geographical region or are provisions designed to alleviate local problems that are not addressed in a model code. An example of state code is CAL TB 117 (State of California Technical Bulletin 117), developed in California to test individual components of upholstered furniture for resistance to cigarette ignition as well as flame.
A model code is written by an expert knowledgeable in a particular field but without reference to a specific geographical area. Today the primary model code is the International Building Code (IBC), first published in 2000. The IBC combines all three of the previous model codes. The intent of the IBC is to bring uniformity to code practices across the country. The primary code for Canadian provinces is the National Building Code of Canada. The statements in this chapter are based on the IBC.
Numerous companion codes govern other aspects of construction such as fire, mechanical, electrical, plumbing, and zoning codes. All codes are enacted as laws, just as any other regulation is. The design professional is ultimately responsible for making sure that the design meets all the applicable codes and regulations. The interior designer deals extensively with the fire rating of materials. While there are hundreds of types of tests and standards for building materials that examine a range of properties, from fire resistance to durability, the designer needs to understand each material test before specifying the material. The American Society for Testing and Materials (ASTM) is one organization that publishes procedures as to how to test a product. A Nationally Recognized Testing Laboratory must perform the test on a product. Once the product passes the prescribed test, it is given an Underwriters Laboratories (UL) label.
The most important types of tests for interior design components are those that rate the ability of a construction assembly to prevent the passage of fire and smoke from one space to another and those that rate the degree of flammability of a finish material. ASTM E84, Standard Test Method for Surface Burning Characteristics of Building Materials, is the most common of the fire-testing standards. With this test, materials are classified into one of three groups based on their tested flame-spread characteristic. Class A or I is the most fire-resistant product, while Class C or III is the least fire-resistant. Building codes recognize that there is no such thing as fireproof buildings; there can only be degrees of fire resistance. The fire codes are extensive, but keep in mind two board classifications of fire resistance: resistance of materials and assemblies and surface burning characteristics of finish materials. Interior designers locate fire partitions, which are wall assemblies with a fire-resistance rating of 1 hour, within the facility. When organizing the space, plan designers are aware of the regulations for fire partitions, fire barriers, or smoke barriers. The interior designer also controls the amount of combustible material in a building and is aware of the flame-spread rate of each contributing material. IBC now regulates the ratings of some floor coverings, textiles, wall coverings, and trim materials. Materials in commercial facilities must have a minimum Class C flame-spread and smoke-developed index. If a material is combustible, it cannot exceed 10 percent of the aggregate wall or ceiling area in which it is located.
The building occupancy, which refers to the type of use assigned to an interior space, such as school, office, and restaurant, defines the relative hazard of the occupancy. This occupancy helps in determining other building requirements used for egress design, occupant load, finish requirements, fire partition and barrier needs, ventilation, sanitation, or other special requirements. Mixed occupancies are common within a building. The use of different occupancies across a campus is as diverse as that of a city. Commercial interior design often involves planning a space for one type of occupancy that is next to an existing space of a different type of occupancy. Each type of occupancy must be separated from the other with a fire barrier of the hourly rating defined by the particular code that applies. If there is an automated sprinkler system, the required hourly ratings are generally reduced.
Every building is classified into one of five major types of construction based on fire resistance of certain building components. The five types are Types I, II, III, IV, and V. Type I is the most fire-resistant, while Type V is the least resistant. Construction type variables are for the most part determined by the architect during the building design. The interior designer must know the construction type if changes are being made. These changes affect occupancy and maximum area to determine fire wall or sprinkler needs in addition to the required fire ratings of construction coverings and finish material ratings. The interior designer has to be familiar with the codes on interior glazing; guardrails; mechanical, electrical, and plumbing systems; and sound systems to work in conjunction with the professionals who manage a code checklist.
The means of egress and the barrier-free design are critical to the designer's successful interior plan and play an important role in the building's health, safety, and welfare. The NCIDQ tests for knowledge of existing codes that are common in all codes, since some jurisdictions are in the process of adopting the IBC. The interior designer needs to plan for an unobstructed means of egress for the correct occupant load, making sure the required number of exits are available and that the maximum travel distance is accomplished. Along with minimum required exit width, the designer looks for corridor restrictions, door swings for unobstructed travel, fire and smoke barriers, and requirements concerning stairway widths, heights, and handrails. Historically, the architect has managed and orchestrated the code compliance of the overall project. With testing and qualifications, the interior designer has become the expert for the interior codes, similar to the electrical engineer who has expertise in electrical codes.
Although many model codes, state laws, and federal laws set requirements for accessibility, the overriding regulation is the ADA. Federal law requires all commercial and public accommodations to be accessible. The ADA is not a national building code, and it does not depend on an inspection for enforcement. The ADA is a complex, four-title civil rights law. The design requirements can be found in the ADA Accessibility Guidelines. Building owners must comply with the requirements, and the interior designers are responsible to design within the ADA requirements or can be held liable for civil lawsuits.
Although there are differences among ADA regulations, they are based on the American National Standards Institute (ANSI) regulations. The interior designer has basic knowledge and is tested by NCIDQ for the elements that are set forth in International Code Council (ICC)/ANSI A117.1.2003, Accessible and Usable Buildings and Facilities. Areas of concentration for the interior designer include accessible routes, doorways, toilet rooms, drinking fountains, floor surfaces, protruding objects, signage, elevators, and fixed or built-in seating.
Colleges and universities are required to make reasonable adjustments to enable disabled students to fulfill academic requirements and to ensure that these students are not excluded from programs because of the absence of necessary modifications. The act also prohibits discrimination against qualified individuals with disabilities in all aspects of employment. On a campus-wide basis, curb cuts, ramps, beepers for street intersections, and less hazardous signage and landscaping are necessary. On an individual building basis, restroom modifications, lowered telephones and water fountains, widened doors, ramps, and, where feasible, accessible elevators are needed.
There are exceptions to the rules and regulations requiring elimination of architectural barriers, which can be reviewed before the design is started. The plans will be reviewed for compliance and approved by a state governmental agency or by the institution's own board of regents. This governing body will decide to what extent the project shall be made to comply. Plans and specifications will be approved only when the documents reflect compliance with the appropriate accessibility standards and specifications, usually those of ICC/ANSI A117.1.2003. Upon completion of projects, onsite inspectors determine whether the appropriate standards have been met during construction. All complaints received by the commission or board must be investigated and resolved.
Historically, the principal concerns for educational interiors were that they be kept clean, painted, and adequately lighted and contain serviceable furniture. These decisions were functional yet economically dominated and not professionally addressed. This practice leant to an institutional look of spaces, which inhibits the ability to learn and concentrate. However, those decisions helped prove the value of professional interior design services. Designers now participate in creating an effective interior environment, and their success has become widely recognized. Several large organizations have interior designers on their facilities staff. Facilities that do not have the resources to include a professionally trained interior designer should establish an ongoing relationship with a qualified consultant.
University, college, and trade school enrollment across the nation is on the rise. When there is an economic slump, there is an increased population of working adults enrolling for career-focused education. Companies are influencing this trend by their demand to hire individuals with more than a four-year degree. These working adults think differently than the traditional student and view education as a consumer would. Most working adult students have jobs and families that constrain their time for education to nights and weekends. In addition to the working adult students, there are the distance-education enrollees who work from their own computers, neighborhood centers, or company conference areas. Higher education still has traditional full-time students and part-time students who attend the traditional campus. All students' ability to learn increases and will be much stronger when learners are part of a community or team, even if for only a few hours a week. The facilities are requiring upgrades to existing buildings and also building new ones that accommodate the variety of students.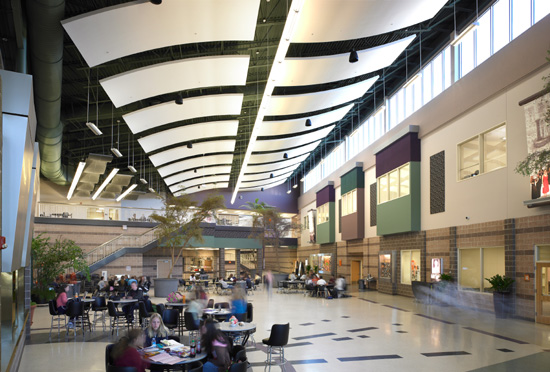 Figure 35. Example of Multifunction Common Area
Photography courtesy of Christensen, Reece and Partners
Universities compete to create opportunities for intellectual activity and social and cultural interactions. Previously, institutions had downtown studio space or corporate satellites for interaction with shared community spaces. The campus of today is looked at as a community and fostered as such with a variety of shared amenities, including recreational and performing art centers, substantial dining facilities, bookstores, and sports arenas. These shared amenities bring opportunities for the institution to partner with private business developers and share some of the risk and reward of generating revenue.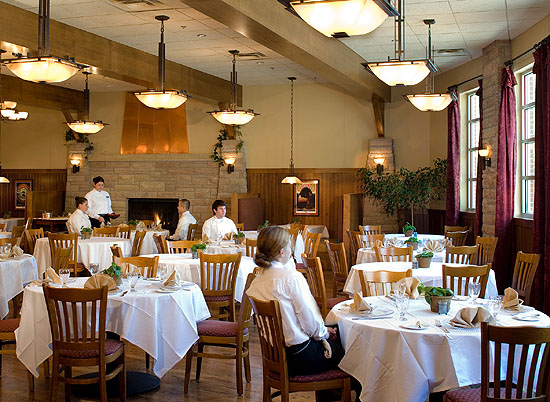 Figure 36. Johnson & Wales Dining Area Example of Classroom-specific Curriculum
Photography courtesy of Slaterpaull Architects
Institutions may ask the private sector to help with the operation of a facility. In the United Kingdom and Canada, this strategy is widely known as private finance initiative, which allows a private entity to design, build, outfit, and operate a building for a set number of years at a set cost to the institution. In the United States, the sharing of offices with corporate partners or joint-use facilities are common. Corporations are influencing more strategic kinds of learning such as mentoring, coaching, and even hands-on training to build their human capital. This collaborative approach aimed at the companies' mode of doing business sometimes works against the student learning that happens best when people are in close physical proximity.
Gensler Architecture, Design and Planning Worldwide has studied and recommended three important factors when planning a learning space. One is visibility, so that space is kept open and allows for students to see and overhear in order to learn. Interaction, the second recommendation, offers opportunities for encounters that can happen with good circulation space. The third element is gathering to share what has been done, which can happen in social hubs or display areas. The firm also recommends that there should be breakout space for privacy and not conflict with interactive social spaces.
The old design guidelines are out, and designers have rediscovered how and what learning means to the clients. Designers have been asked to put away their preconceived ideas of architecture and think outside the box. There has been a growing emphasis on creating and maintaining a higher education environment that is conducive to active learning versus passive lecture formats. There are as many different ways to set up a classroom as there are professors teaching. This trend is pushing the need for flexibility and universal design to increase the function and longevity of space. Flexibility may involve open warehouse space with no fixed walls so that numerous subjects can be addressed in a particular area. Even areas with specific design criteria need justification to be used in several venues. For example, Slaterpaull Architects has worked on unique spaces for the Colorado State University theater, which is a flexible venue that has multiple functions.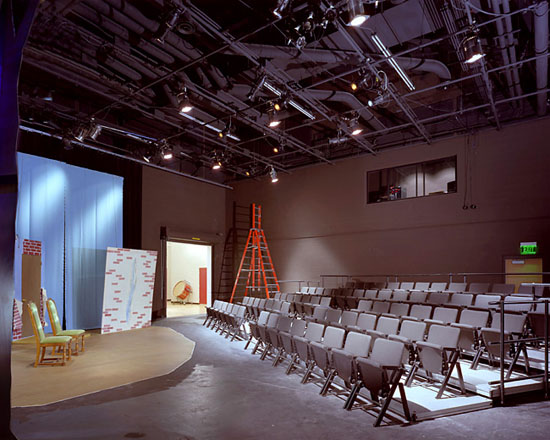 Figure 38. CSU UCA Experimental Studio Theater/Flex Space
Photography courtesy of Slaterpaull Architects
To continue with social responsibility, institutions are investing in sustainability, energy conservation, and efficient urban transportation systems. In tough economic climates, and with increasing energy costs, universities must consider a life-cycle cost of the built environment. The typical life span of most university buildings is 50 to 100 years. A minimal investment in sustainable design with approximately a 2 percent increase in cost up front can extend the life of the building by three to five years. A rule of thumb for green construction is considered to be 1:20:200—a dollar invested should save $20 in operating costs and gain $200 in productivity over the life of the building.
The improved energy performance of a facility also provides a quality learning environment. One of the more important aspects for student quality of life is connecting with nature by using natural day lighting or improved indoor air quality.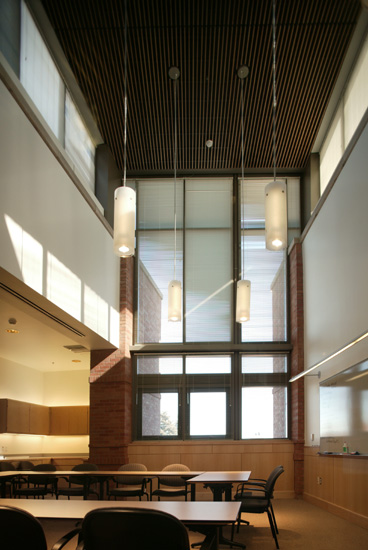 Figure 39. CU Example of Day Lighting
CU Humanities, Architect: Bennett Wagner & Grody Architects, Photograph: Rich Douglas
Bennett Wagner & Grody Architects PC has elevated the success of their buildings by careful day lighting and seamless indoor/outdoor gathering spaces. Higher education is embracing the sustainable environment by investing of billions of dollars each year in green facilities.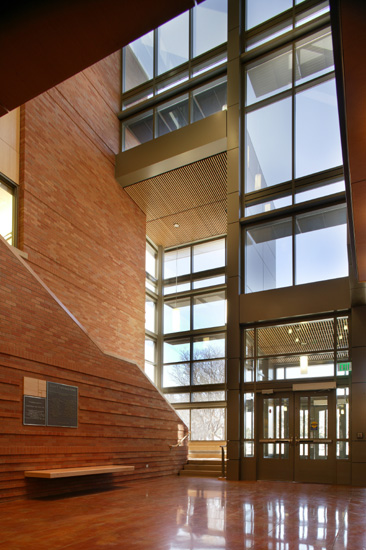 Figure 40. CC Example of Indoor/Outdoor Relationship with Architecture
CC Science Building, Bennett Wagner & Grody Architects, Photograph; Rich Douglas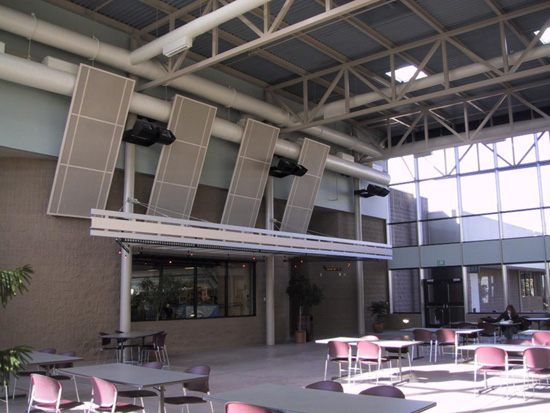 Figure 41. PPCC Example of Collaboratories
Photography courtesy of Christensen, Reece and Partners
The Internet has introduced the online classroom, and with distance education changing the face of learning, facility design must keep pace. The standard teaching format of the formal lecture hall has been replaced with multiple layers of media, information technologies, and equipment. Sight lines have become increasingly cluttered by complex classroom or lab equipment, all of which should be convenient and easy to set up. Christiansen, Reece and Partners, states that each project is demanding new and creative ways of setting up the classroom for the success of the institution. Classrooms designed to accommodate a collaborative curriculum are termed "collaboratories," or breakout areas. Learning is being directed toward a hands-on interactive approach, allowing students to easily share information. This equipment infrastructure requires a substantial investment and its benefit must be carefully weighed. IT and audiovisual (AV) consultants have therefore become much more important team members in the program and planning stage of the project. The need to conserve energy in these systems should also be considered when working with the IT and AV consultants.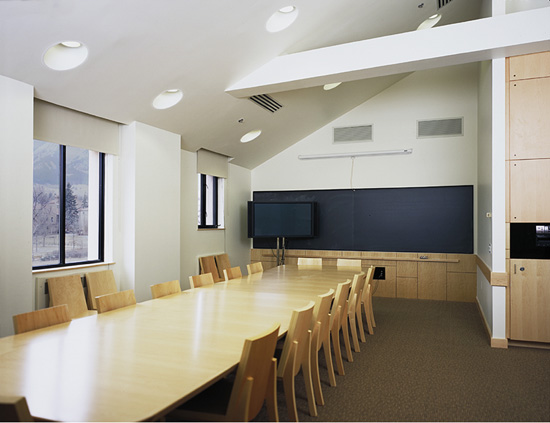 Figure 42. CU Consideration to IT and AV Within a Space
CU Humanities, Architect: Bennett Wagner & Grody Architects, Photograph: Rich Douglas
The evolution of the "digital library" is critical to the access of research information and to support scholarly activities. With this in mind, there should be a campus standard approach to how the information will be distributed to students. This standard is important for the administration, educators, and facilities to reinforce. A set of interior programming questions should be established and shared with all individuals, depending on the method of distributed information that will occupy each facility.
Innovation in design that can assist educators by helping to change the learning process is currently the most important aspect an interior designer can bring to a project.
Finish selections involve a number of decisions, and when selecting these finish products the designer should meet the requirements of safety, durability, function, maintainability, cost, aesthetics, and sustainability. Selection criteria vary depending on the material of the product; the designer's knowledge will assist in selecting the most appropriate material for the function. There are an infinite number of ways that the broad array of finish materials may be specified; therefore, only selected main materials are discussed here.
There is a standard process in the selection of materials that will ensure the owner and designer they are used appropriately. The designer should obtain as much information as possible about the product, list comparable products, and review products already in similar use. The owner should be informed by the designer of any potential problems in using a particular product and by researching any situations where product installation has failed. This may include interviews with other facility managers to reference their experiences with the product.
The designer should accommodate the manufacturer's recommended use for the product and specify that the installation procedures are those recommended by the manufacturer. The designer should also investigate the production capability and financial stability of the manufacturer before specifying a product.
Requirements such as durability, function, maintainability, and cost have measurable considerations. Function can relate to acoustic qualities, aesthetics, availability, choice of visual character, or installation methods. Durability considers testing of material, abrasion, chemical, corrosion, crocking and blocking resistance, attachment by one material to another, breaking strength, coating adhesion, colorfastness, fabrication quality, lightfastness, shrinkage, strength, and washability. Maintainability, which refers to repair, resilience, self-healing quality, and sustainability, is an important quality in the life cycle of the building. Safety relates to the prevention of accidental harm to people by the material including consideration of outgassing, flammability, slip and mold resistance, IAQ of VOCs, and security. Cost of the material has two aspects to consider: the first is the initial amount of money required for purchase, and the second is the life-cycle cost of the product over its life or the life of the facility.
To accommodate professional standing, designers are responsible for keeping their knowledge base up-to-date on all new products and materials. Their continuing education is critical in the successful selection of new materials.
Wood Flooring
There are four basic types of wood flooring. Strip flooring, the most common, consists of thin stripes with tongue-and-groove edges. Plank flooring is the same as strip flooring but the planks are wider. Block flooring is made of preassembled wood flooring, in three basic configurations: unit block, laminated block, or parquet flooring. The fourth type is solid end grain flooring, made from solid pieces of wood laid on end.
Environmentally sensitive alternatives to traditional hardwood are bamboo, palm wood, or engineered wood floors. Bamboo flooring is made from fast-growing grass (not a tree) obtained by managed forests where other crops are difficult to grow. Bamboo is almost as hard and twice as stable as red oak or maple. Palm wood flooring is harvested as a byproduct from plantation-grown coconut palms and can be harder than oak or maple. These products must be installed over a suitable base (plywood base or sleepers) with allowance for expansion.
Engineered floors are available in prefinished or unfinished wood. This flooring consists of three to seven layers of wood veneer oriented at 90 degrees to the adjacent piece; the top layer is the actual finished wood species. Engineered woods are more dimensionally stable than solid wood; they shrink and swell less with changes in moisture.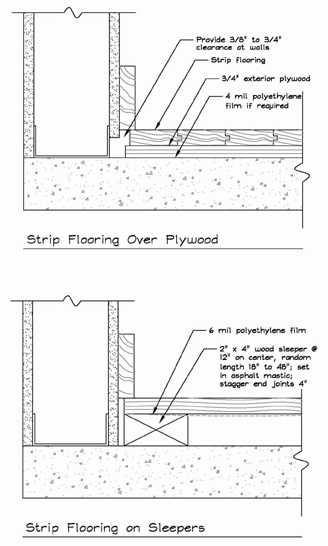 Figure 43. Wood Flooring Installation Illustration
Stone Flooring
For interior construction, five types of stone are commonly used for flooring (and walls): granite, marble, limestone, slate, and sandstone.
Granite is an igneous rock with visible grains. Types of finishes for interior use are as follows: polished—mirror gloss with sharp reflections; honed—dull sheen without reflections; fine-rubbed—smooth surface, free from scratches, no sheen; rubbed—occasional slight "trails" or scratches; and flame—coarse surface. The advantage of granite is the variety of color and the durable hardness of the stone.
Marble is a metamorphic rock formed by layers of shells under heat and pressure. Marble with a wet-sand finish is suitable for nonslip floors. There are many varieties of colors and patterns in marble.
Limestone is the most commonly used stone for exterior surfaces. Travertine (a type of limestone) can be used for interior flooring, but has holes that must be filled with an epoxy resin for a smooth surface.
Slate is a fine-grain metamorphic rock easily split into thin slabs with a natural cleft finish or rough, surface levels that vary by about 1/8 inch. Sand-rubbed gives an even plane and retains a slight grain. Color is limited to gray, green, black, brown, or deep red. Recommended is a honed finish which is semi-polished without sheen.
Sandstone is sedimentary rock composed of sand and other substances. When cleaved from the original rock, it is called flagstone and has a natural, rough surface.
Installation is either thin or thick set. Thin-set is used when stone thickness is uniform. The mortar is 1/8 inch or less, or adhesive is used. The advantages to thin-set are less weight and quick installation. Thick-set is the best method when the subfloor is uneven or when the product to be installed varies in thickness.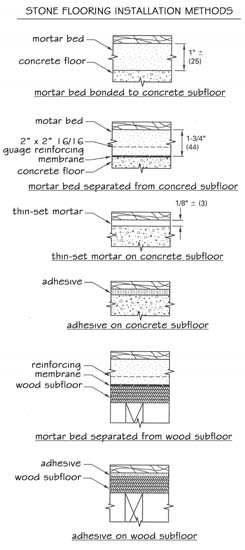 Figure 44. Stone Flooring Installation Methods Illustration
Terrazzo
Terrazzo is a composite material poured into place or precast that is used for floors, walls, and stairs. It consists of marble, quartz, granite, and other suitable chips in a cementitious and/or chemical matrix. Terrazzo is durable, resistant to wear and water, easily cleanable, and fire resistant. There is a wide choice of patterns and colors with unlimited options for finishes. There are four basic types of terrazzo: standard terrazzo—small chips; venetian terrazzo—large chips; palladian terrazzo—random slab of marble with standard terrazzo between; and rustic terrazzo—the matrix is depressed to expose the chips; not appropriate for interior flooring.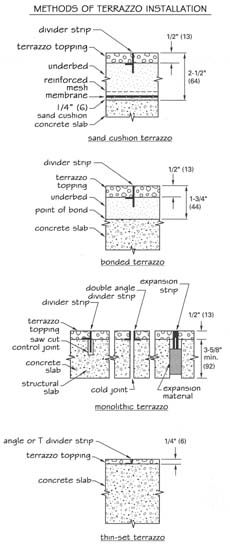 Figure 45. Terrazzo Installation Illustration
Resilient Flooring
Resilient is a generic term describing various composition materials such as resins, plasticizers, and fillers that are formed under heat to produce a thin material. The flooring generally comes in the form of sheets or tiles. The typical types are vinyl, rubber, cork, or linoleum.
Vinyl flooring is made with pure vinyl, vinyl composition tile (VCT), or sheet vinyl. This flooring material is durable and resists water, indentation, abrasion, grease, and alkalis. VCT is less expensive than pure vinyl, but it has less flexibility and abrasion resistance.
Rubber flooring is made from synthetic rubber and resists deformation under pressure. It is quiet and comfortable but not resistant to oil or grease. Cork is made from bonded granulated pieces of bark from the cork tree and is a renewable source because the tree grows new bark in approximately nine years and can be reharvested. Cork is used where acoustical control or a degree of resilience is desired. The flooring is available in unfinished or pre finished tiles or planks. Finishes on cork must be maintained. Acrylic requires frequent applications every four to six months; polyurethane must be reapplied every three to seven years, depending on traffic, and wax must be reapplied about once a year. Linoleum, which is made of oxidized linseed oil, wood flour, pigments, and fillers applied over a backing of burlap or asphalt-saturated felt, makes a good abrasion-resistant and grease-resistant flooring. Linoleum has limited resistance to alkalis. Recently, linoleum has become a popular sustainable choice because it is composed of natural materials.
It is critical that the substrate be free of excess moisture and alkalinity. This becomes more problematic when flooring materials are placed on new concrete flooring. When testing for moisture content and alkalinity, the maximum limit for moisture emission is 3.0 lbm/1,000 sq. ft./24 H when exposed to a 73°F temperature and 50 percent relative humidity. Test standards recommend that moisture-sensitive flooring not be installed unless the relative humidity (RH) is 75 percent or less. A pH level for concrete of 8.5 to 9.0 is acceptable; 8.5 is ideal. The manufacturer's recommended moisture content should be adhered to in order to maintain the warranty of the flooring material.
Carpet
There are three basic forms of carpet. A rug is a soft floor covering laid on top of the floor, not fastened to it. A rug may also be inset into another surrounding material in a commercial building. Roll goods are typically 12' wide goods, glue applied for commercial installations. Carpet tiles are individual pieces of carpet, typically 18-, 24-, or 36-inch squares, applied using pressure-sensitive adhesive. Tiles are popular in commercial spaces because they are easy to maintain by replacing tiles individually, can be moved and rotated where traffic may be a problem, are flexible with frequent furniture changes, and offer easy access to electrical and telephone cable.
There are several fibers or combinations of fibers to consider when selecting carpet. Wool is a natural material, very durable, resilient, flame resistant, and relatively easy to clean and maintain. Unfortunately it is the most expensive of fibers. Nylon is a strong synthetic fiber, with high stain and wear resistance and high crush resistance, and it is easy to clean. Nylon has static issues and a glossy sheen, but this can be neutralized by blending it with other fibers. Nylon is an economical material and because of its numerous advantages it is the most used fiber in commercial and residential applications. Acrylic has moderate abrasion resistance and good crush resistance, and is easy to maintain. The appearance of acrylic is more wool-like than that of nylon. Mod-acrylic is a modified version of acrylic. Polyester, made of synthetic polymers, has high abrasion resistance and good crush resistance, and is easy to maintain, mildew resistant, and inexpensive. Since polyester is low in cost, it is sometimes blended with nylon. Olefin is primarily used for indoor/outdoor carpet or as an alternative to jute for carpet backing. Olefin is durable, stain resistant, and easy to clean, but is the least attractive of the artificial fibers. Olefin has a low melting point.
The manufacturing process for carpet is typically weaving, tufting, needle punching, or fusion bonding; the less-used methods are knitting and custom tufting, which are rarely used in commercial facilities. Woven carpet, made by interlacing warp and weft yarns, produces attractive, durable, and more expensive options for carpeting. There are different forms of weaving, such as Wilton carpet, produced on a Jacquard loom which allow several types of surface textures. Wilton is generally heavier and more expensive than other types of woven carpet. The velvet carpet is the simplest form of weaving, with a variety of surface textures available from plush to cut loop. Axminster carpet is made on a modified Jacquard loom that can produce a greater variety of patterns. Unlike the Wilton process, most of the pile yarn is placed on the surface with a heavily ribbed backing. Tufted carpet is made by punching the pile yarn through the backing with rows of needles. Tufted carpet can produce cut pile or looped carpet. Because this method is efficient and inexpensive, it accounts for the majority of manufactured carpets. Fusion bonding embeds the pile yarn into a liquid vinyl backing, usually by a heat source. When the vinyl hardens, the pile yarn is permanently attached to the backing, creating a carpet that will not delaminate. This carpet is very durable and used most often in heavy traffic commercial space. It comes in carpet tiles or 6-foot roll goods due to the overall roll weight.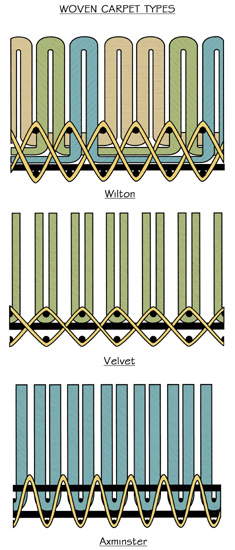 Figure 46. Woven Carpet Types Illustration
When selecting a carpet, the designer must be familiar with definitions that affect the appearance and durability of the carpet. Pitch is the number of ends of surface yarn in a 27-inch width. In tufted carpet, pitch is called gauge—the spacing between needles across the width of the carpet. The higher the gauge, the denser the carpet. Stitch rate is the number of lengthwise tufts in one inch. Pile height is the height of the fiber from the face of the backing to the top of the pile.
Carpet backing and cushion are important to the overall dimensional stability of the flooring material. Backing provides support for the pile yarn and gives stability to the carpet. Polypropylene is the most common material used for backing. Other materials include cotton and polyester. Cushion is not required for all carpet but increases the life of the carpet. Cushion provides resiliency and comfort, helps sound absorption, and lessons impact noise. Cushion materials include felt, foam and sponge rubber, urethane, and polyester. There are two methods of installation: A stretched installation, which uses tack strips at the perimeter of the room, is typical for a residential environment. Large commercial spaces rarely use the stretched installation for cushion unless the cushion is adhered to the construction of the carpet backing itself. A typical installation for commercial carpet is direct glue-down, in which the carpet is attached to the floor with adhesive.
Tile Flooring
Tiles are made of clay, porcelain, or clay mixtures in flat finished units called ceramic tile or quarry tile. Ceramic tile will have either a glazed or unglazed face. It is fired above red heat during manufacture to a temperature high enough to produce specific physical properties. Ceramic mosaic tile is considered to have a facial area of less than 6 inches square. There are two methods to form tiles: the dust-pressed or the extrusion method. Pavers are an example of the dust-press method. Tiles are classified as to water resistance. Nonvitreous tile has a water absorption rate of more than 7 percent. Impervious tile has a water absorption rate of 0.5 percent or less. European tiles are classified differently from those manufactured in the United States. Tile classifications for abrasion resistance are Group I, light residential; Group II, moderate residential; Group III, maximum residential; and Group IV, commercial.
Laminate Flooring
Laminate flooring is plastic laminate material that has a clear wear sheet over a melamine decorative printed sheet with core layers of phenolic-impregnated kraft paper. These materials are adhered to a high-density fiberboard core under heat and pressure. This material is typically laid on a cushioned foam underlayment with tongue-and-groove edges. Use a vapor barrier when laying it over concrete floors. This floor can be used in most areas except in restrooms or other wet areas.
Seamless Flooring
Seamless flooring is a mixture of resinous matrix, fillers, and decorative materials applied in a liquid form that cures to a hard seamless surface. Some products are self-leveling, while others need to be worked on to achieve a leveled surface. This is a high-performance floor used where special characteristics such as chemical and water resistance, extreme hardness, or ease of cleaning is necessary. Thermoplastic or thermosetting products are commonly used materials in this type of floor. The floor is applied in thicknesses from 1/16 inch to ½ inch. Apply this floor to a suitable base material; the material can be turned up at the walls to form an integral cove base.
Many variables may make a flooring surface dangerous, especially when wet or slippery. Keep in mind that these elements also affect the slip resistance: shoe material, a person's weight, the angle of impact, stride length, and any floor contamination. Numerous tests have been developed to measure the slip-resistant variables accurately and consistently. The coefficient of friction (COF) is used to evaluate slip resistance. The higher the COF, the less slippery the surface. When considering the minimum required slip resistance, keep in mind that the ADA recommends 0.6 for accessible routes and 0.8 for ramps. The designer will take into account the conditions under which flooring material will be used before specifying the flooring material.
There are two classifications of textiles: natural and synthetic. Natural textiles are those from plants or animals; wool, cotton, linen, and silk are examples. Wool is from fleece of sheep, easy to clean and dye, and has excellent resilience (the ability to recover size and shape after deformation caused by stress) and wearability. Wool does burn, but will self-extinguish upon removal of the flame. Cotton is natural and from the cotton plant, is generally inexpensive, has moderate abrasion resistance, has poor resilience, and is susceptible to sunlight damage and mildew. Linen, made from flax plants, is not recommended for upholstery because of lack of resilience and abrasion resistance; it does not take dyes well. Silk is produced by the silkworm larvae, is strong, has good resilience, is lustrous but expensive, and can be susceptible to sun damage. Silk is rarely used in commercial facilities. Synthetic fabric is man-made; examples are rayon, acetate, nylon, acrylic, olefin, and polyester. Rayon is a regenerated cellulose fiber, rarely used for upholstery because of flammability, poor resiliency, and lack of resistance to sunlight. Acetate is also a regenerated cellulose fiber, and must be treated because in its original state, it is highly flammable, does not wear well, and can be damaged by sun exposure. Nylon is the most commonly used of the synthetic fibers, because it is strong; has excellent resiliency; is resistant to chemicals, water, and microorganisms; and can be combined with other fibers to maximize the advantages of both fibers. Acrylic has an appearance similar to wool, is resistant to sun damage, has moderate strength and resilience, and is flammable. Olefin is not recommended for upholstery because of flammability and poor resistance to sunlight, but has good resilience and is resistant to chemicals, mildew, and microorganisms. Polyesters are known for their resistance to solvents, chemicals, and sun damage; they give the hardest, most durable finish possible. They can be treated to enhance clean ability but still can be difficult with oily stains. They are widely used due to their low cost.
Solution-dyed fibers are synthetic fibers that are highly desirable because the manufacturing process impregnates the color in mineral pigment form before the yarn is extruded or produced (making it inherent in the yarn), which provides excellent resistance to color fade, increasing the life of the fabric. It is also a clean manufacturing process and extremely energy efficient.
Decisions based on balancing functional and aesthetic requirements against cost and availability help in the selection of fabrics for the proper use. There are a number of elements to consider when selecting fabric. Two of the foremost are durability—resistance to abrasion, fading, staining, and abuses, and clean ability (this characteristic must be selected with intended use and location in mind)—and flammability—how easily the fabric will burn or ignite, causing fire or combustion (fabrics' inherent flammability will vary, and most can be treated to enhance its resistance). The designer should check state and federal flammability standards before selecting fabrics for a space. Flammability standards are provided to define limits on a material's flammability in terms of one or more of the following characteristics: resistance to ignition, resistance to flame spread, resistance to smoldering, prevention of smoke development, prevention of heat, contribution to the growth of a fire, and prevention of toxic gas release. Other criteria for fabric selection are dimensional stability—a fabric's ability to retain its shape and fit over cushioning without sagging, wrinkling, stretching, or tearing; maintenance—what is involved in preserving and sustaining the original state of the fabric; appearance—a sense impression or aspect in regard to the surrounding materials and space; scale—the size of the fabric texture and pattern in relationship to its framework and the space in which it is used; comfort—ease and serenity appropriate for the intended use and ergonomic requirements, and the most used selection method is touch—how the fabric feels to a person's skin.
Textile manufacturers that are members of Association for Contract Textiles (ACT) have their textiles classified and labeled by this organization to aid in specifying appropriate selections. Their performance is categorized to ensure that their selection performs up to contract standards and passes all applicable testing by methods measured under standard laboratory conditions.
ACT Performance Guidelines

ACT Guidelines 5-1–Flammability
Flammability (The measurement of a fabric's performance when it is exposed to specific sources of ignition)
|   | Test Method |
| --- | --- |
| Upholstery | California Technical Bulletin #117 Section E - Class I (Pass) |
| Wrapped Panels and Upholstered Walls | ASTM E 84-03 (Un-adhered Mounting Method) Class A or Class 1 |
| Drapery | NFPA 701-89 (Small Scale) Pass |
Test Methods (For in-depth descriptions of test methods, visit the Association for Contract Textiles website at www.contracttextiles.org)
California Technical Bulletin #117
ASTM E-84-03 Tunnel Test (Only valid in a sprinkler occupancy)
Adhered
Non-adhered
Code Classes
Class A: Flame Spread Index of 25 or less and Smoke Developed value of 450 or less
Class B: Flame Spread Index of 26 to 75 and Smoke Developed value of 450 or less
Class C: Flame Spread Index of 76 to 200 and Smoke Developed value of 450 or less
NFPA 701-89 (Small Scale)

ACT Guidelines 5-1–Wet Dry
Wet and Dry Crocking (The transfer of dye from the surface of a dyed or printed fabric onto another surface by rubbing)
 
Test Method
Dry Crocking Minimum
Wet Crocking Minimum
Upholstery
AATCC 8-2001
Grade 4
Grade 3
Wrapped Panels and Upholstered Walls
AATCC 8-2001
Grade 3
Grade 3
Drapery
AATCC 8-2001 (Solids)
Grade 3
Grade 3
AATCC 16-2001 (Prints)
Grade 3
Grade 3
Test Methods (For in-depth descriptions of test methods, visit www.contracttextiles.org)
AATCC 8-2001
Grade 5 = No color transfer
Grade 1 = high degree of color transfer
AATCC 116-2001
ACT Guidelines 5-1–Colorfast
Colorfastness to Light (A material's degree of resistance to the fading effect of light)
|   | Test Method | Minimum at 40 hours |
| --- | --- | --- |
| Upholstery | AATCC 16 Option 1 or 3-2000 | Grade 4 |
| Wrapped Panels and Upholstered Walls | AATCC 16 Option 1 or 3-2003 | Grade 4 |
| Drapery | AATCC 16 Option 1 or 3-2003 | Grade 4 |
Test Methods (For in-depth descriptions of test methods visit the Association for Contract Textiles website at www.contracttextiles.org)
AATCC 16 Options 1 or 3-2003
Grade 5 = no fading
Grade 4 = slight fading
Grade 1 = high degree of fading

ACT Guidelines 5-1–Physical
Physical Properties (Brush pill [the forming of fuzzy balls on fiber], breaking strength [the measurement of stress exerted to pull a fabric apart], and seam slippage [the movement of yarns in a fabric when pulled apart at seam]).
|   | Brush Pill Method | Breaking Strength Method | Seam Slippage Method |
| --- | --- | --- | --- |
| Upholstery | ASTM D3511-02, Class 3 minimum | ASTM D5034-95 (2001) (Grab Test) 50 lbs. minimum in warp and weft | ASTM D4034 25 lbs. minimum in warp and weft |
| Wrapped Panels and Upholstered Walls |   | ASTM D5034-95 (2001) (Grab Test) 35 lbs. minimum in warp and weft |   |
| Drapery |   |   | ASTM D3597-02-D434-95 for over 6 oz./sq. yd., 25 lbs. minimum in warp and weft |
Test Methods (For in-depth descriptions of test methods, visit www.contracttextiles.org)
ASTM D3511-02
Class 5 = no pilling
Class 1 = severe pilling
ASTM D5034-95 (2001) (Grab)
ASTM D3597-02-D434-95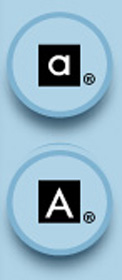 ACT Guidelines 5-1–Abrasion
Abrasion (The surface wear of a fabric caused by rubbing and contact with another fabric)
 
Test Method
 
General Contract Upholstery
ASTM D4157-02 (ACT approved #10 Cotton Duck)
15,000 double rubs Wyzenbeek method
ASTM D4966-98 (12 KPa pressure)
20,000 cycles Martindale method
Heavy Duty
ASTM D4157-02 (ACT approved #10 Cotton Duck)
30,000 double rubs Wyzenbeek method
ASTM D4966-98 (12 KPa pressure)
40,000 cycles Martindale method
Test Methods (For in-depth descriptions of test methods visit the Association for Contract Textiles website at www.contracttextiles.org)
ASTM D4157-02 Oscillatory Cylinder (Wyzenbeek)
ASTM D4966-98 Martindale
Textiles and treatments for enhanced fabric performance have been designed with different functional performances in mind. Crypton is a fabric in which the performance characteristics are integrated into every fiber (unlike topical treatments, which are applied coatings of laminates) to provide a soft, breathable, stain-resistant fabric that is virtually indestructible. This environmentally friendly process prevents moisture, bacteria, and stains from entering into the fibers and allows foreign substances to be easily removed from between the fiber pores. This means the fabric is a permanent moisture barrier and most stains can be wiped away. Options include a variety of patterns, textures, and colors, ideal for heavy traffic areas. Gore is seating protection that provides a durable, waterproof, breathable moisture barrier that resists stains and prohibits substances from reaching the cushion beneath the fabric. Available on virtually any fabric, it has an excellent workable hand, increases strength and double rubs, and is easy to clean. Nanotex is a coating technique that encases fabric in thick layers of chemicals to build permanent spill and stain resistance into the fiber structure of the fabric. Protection repels oils and stains, increases abrasion performance, is environmentally friendly, and maintains the original breath ability and comfort. A combination of Nanotex with Durablock is a high-performance textile technology that laminates a durable liquid barrier to a textile treated with Nanotex. Stain repellents include Teflon, which is a brand name, but repellents are also available in generic brands. Flame-retardant treatments are also available which enhance the flame resistance of a fabric to achieve compliance with California Technical Bulletin 133. These retardant treatments can affect color and hand of the textile. Antimicrobial moisture barriers are available for lamination to fabrics and aid in clean hygienic environments. High-performance barriers provide stain-resistant antimicrobial finishes with impermeable backings. Micro Shield and Micro Shield with Stain Repellent provide a safe, durable antimicrobial treatment to resist microbial contamination, staining, and fiber degradation. Super water-repellent treatments provide water and stain repellency for easy clean ability. For panel fabrics, acrylic backing with stain-repellent treatments is available for additional stability and clean ability. The majority of treatments do add to the overall cost of fabric per yard, so the designer needs to determine the benefit versus the cost.
If the fabric is appropriately specified, then the care and maintenance become important in the durability of the product. There are three steps in the process to care for and maintain the life of contract upholstery.
Carry out regular maintenance, which is regular, ongoing care to reduce soil buildup and expedient spot removal and treatment. Vacuum regularly (to remove airborne dust and lint); expediently remove spots and stains; periodically remove dirt and grime to original appearance of fabric; turn and rotate loose cushions for equal wear of surfaces; clean arm covers, headrests, and welt cords at the same time as rest of fabric for even appearance.
Follow manufacturer-recommended cleaning codes. Do not over wet any fabric, and proceed only on outside of fabric; special finishes or laminations may adjust the cleaning code. Cleaning codes are as follows:
W: Clean with water-based shampoo or cleaner only (brush pile fabric to restore appearance).
S: Clean with dry cleaning solvent only.
WS: Clean with mild detergent shampoo, foam, or dry cleaning solvent (brush pile fabric to restore appearance).
X: Do not clean with either water or solvent-based cleaner; vacuum or lightly brush only.
Treat spots and stains. Allowing a spot or stain to set may cause removal to be difficult or impossible. Do not allow fluids to penetrate the fabrics. Solids, such as mustard, should be removed with a flat object (e.g., a spatula) and then vacuumed before using a cleaner. For difficult stains, use a professional cleaning service. A pretest is always recommended before trying any cleaning procedure (pretest a small hidden area with each recommended cleaning agent before working on any stain). If the rest of the fabric looks different from the newly cleaned area, you may have to clean the entire piece for overall consistency. Determine the stain type before recruiting the manufacturer's assistance. There are only three types of stains: oil-based, water-based, and combination stains.
Green Initiative is being made by many textile manufacturers that offer choices for sustainable design. These products are manufactured with recycled content, natural fibers (rapidly renewable material), or eco-intelligent fibers, and can help companies achieve LEED workplace certification.
Key environmental areas to consider when specifying a fabric are climate effects; environmentally friendly materials, products, and manufacturing; and the certification of a third-party organization such as Greenguard. LEED certification offers credits to textiles in the categories of recycled materials and rapidly renewable materials, regional materials, indoor air quality (IAQ), and innovation credits.
Wall Surfaces
There are numerous ways to finish the wall surface; the most common and least expensive is with paint. There are endless colors and sheens. Designers currently prefer honesty of materials (e.g., brick, wood, glass) and will remove many surface layers of old paint and plaster to reach these structural walls in old buildings.
Wallpaper is the material commonly associated with wall coverings made from paper and backed with various materials for interior applications. Many patterns and solids exist in every imaginable color. Often a strong paper works better on one wall, instead of surrounding the entire space with a dominating pattern. Most papers require a liquid sizing to seal the surface against alkali and provide proper surface for application. Most wallpaper is manufactured with a short pattern repeat. Papers are used in residential environments more often than commercial due to the flame spread rating. Most designers note that a well-planned interior, conceived as a total design, does not need the superficial decoration of printed paper; the superfluous pattern and color might actually detract. Plain walls, walls of solid colors or textures, or walls of natural materials are usually more acceptable, especially in the institutional environment. Vinyl wall coverings provide a durable, abrasion-resistant finish that is easy to clean and can satisfy most code requirements for flammability. Vinyl-coated fabrics come in 52- or 54-inch widths and 30-yard lengths. There are three grades of vinyl wall covering: Type I is light duty, Type II is medium duty, and Type III is heavy duty. Each type reflects a different weight; the heavier the anticipated wear, the heavier the material should be. A primer should be used on new wallboard to prevent damage to the substrate material when the wall covering is removed. There are two types of seaming on vinyl: double cutting, where the vinyl is overlapped and cut through both layers, and butting, used where pattern match is critical. The cost of some of the heavy vinyl is higher than paper but is justifiable, as the material can withstand countless scrubbings. Fabric wall covering is heavy enough that it can be applied directly to the wall with adhesives. For the most part, the fabrics are backed with paper for added dimensional stability. Fabric wall panel stretched over a frame becomes an acoustical panel and must meet strict fire ratings. If a high degree of sound absorption is required, acoustical panels are used. Depending on the project budget and the designer's imagination, there is almost no limit to the materials that might be used for wall coverings: stone fabric, leather, wood veneers, wall carpet, or metallic materials. Cork is frequently used for practical purposes, such as tack space or sound absorption properties, as well as for its appearance.
Window Treatments
Window treatments are used to enhance the appearance of windows. Aside from aesthetics, they have great practical value. They can insulate against heat loss and gain, control glare, provide privacy, absorb noise, control light, and lower maintenance costs. The total environment should be considered when determining whether blinds, shades, draperies, or any other treatment is used. Cost-effectiveness is always an important aspect of window treatments in an institutional environment.
The following items are components of cost-effectiveness. They should be considered when making a decision regarding the least costly window treatment that will satisfy requirements. Initial cost of materials, fabrication, and installation varies. For example, costs for draperies are considerably higher than those for roller shades. Energy conservation depends on window orientation and could amount to a sizable reduction in air-conditioning and heating capacity. Expected service life is the amount of use, and type of maintenance determines service life. Blinds have a service life of approximately 10 years; shades, 3 to 5 years; and draperies, 5 years. Maintenance, which involves vacuuming and periodic professional cleaning, should be included in regular costs.
Blinds' flexibility is the key to their popularity. Many blind options address every type of window configuration. Blinds that are one color inside and another color outside ensure a unified building exterior appearance while maintaining inside design. Blinds can be custom-made to almost any shape opening. Blinds are available with heat-absorbing or heat-reflecting finishes. When specifying blinds, it is best to require that the installation contractor be responsible for inspection of the site, approval of the mounting surface, installation conditions, and field measurements, rather than simply furnishing measurements to a vendor.
Shades control light and privacy, maintain interior temperature levels, and accent windows. There are shades for exterior use, pleated shades, and blackout shades for areas where complete blackout of light is necessary. Shades present many creative options; provide superior light control; save energy; and are convenient to install, adjust, and remove. Some commonly held misconceptions exist regarding the terminology associated with window treatments. The following definitions will clarify interpretations of these words, which are often used as synonyms.
Curtains are window coverings fabricated from sheer or lightweight material such as cotton, polyester, rayon, or blends of these fibers. They are rarely used in commercial interiors. Curtains may be used alone or in combination with over-draperies. Draperies are also called drapes. They create a more formal or traditional mood and are generally made of heavier fabrics. They are usually lined, of pleated construction, and weighted at the bottom. Draperies are generally hung on traverse rods. They may be hung to the bottom of the window apron or to the floor. Four major types of drapery construction are used in commercial installations: pinch pleat systems, stack pleat systems, roll pleat systems, and accordion-type pleating systems. Pinch pleat systems are probably the most commonly used. They are constructed with pleater tape and are generally attached to the slide carriers of a standard traverse rod. Drapery flammability regulations and codes must be adhered to when drapery coverings are recognized as more than 10 percent of the wall area of an interior finish. These codes vary depending upon state regulations. Maintenance and obstruction of view when closed are some of the disadvantages of draperies. Valance is a separate top or horizontal portion of the drapery treatment. Valances were originally used to hide drapery hardware. Valances are generally 4 to 6 inches deep and made of softly draped, gathered, or pleated fabric. A cornice is a three-sided box-like top used for a window treatment, with the open side of the box facing the wall. This overhanging box is sometimes used, like a valance, to hide drapery hardware. Valances and cornices are rarely used in a commercial institution. Translucent panels are used when a clear view will not be required and the translucent panel can admit diffused light. Grilles can be used to modify strong light or minimize an undesirable view. A grill can be constructed of any durable material and can be fixed or removable, depending on the site.
It is recommended that the designer consider the window treatment of commercial facilities in the schematic design stage. This may seem early, yet there is an interface with the architectural design for header room on most window treatments.
This chapter is intended to provide an overview of the important role an interior designer plays, once hired to design the building interiors. It will assist the facilities manager in developing guidelines for communication, making routine in-house decisions, and better understanding the interior consultants. It seeks to give the reader enough knowledge to research areas of interest and an understanding that a professional offers a depth of learned experience that can yield successful interior design.
American Society of Interior Design and Jo Ann Asher Thompson (ed.), Professional Practice Manual. New York: Whitney Library of Design, 1992.
Architectural Woodwork Quality Standards, 7th ed, Version 1.2. Reston, VA: Architectural Woodwork Institute, 1999. (For text and all illustrations.)
Ballast, David Kent. Interior Design Reference Manual: A Guide to the NCIDQ Exam, 4th ed. Belmont, CA: Professional Publications, Inc., 2007.
Pile, John, Interior Design, 2nd ed. New York: Harry N. Abrams, Inc. Publishers, 1994.
Reznikoff, S. C. Specifications for Commercial Interiors—Professional Liabilities Regulations and Performance Criteria. New York: Whitney Library Design, 1979.
Riggs, J. Rosemary. Materials and Components of Interior Architecture, 4th ed. Englewood Cliffs, NJ: Prentice-Hall, Inc., 1996.
Whiton, Sherrill. Interior Design and Decoration. New York: J. B. Lippincott Company, 1974.
Acknowledgments
Association for Contract Textiles www.contracttextiles.org
Designtex Contract Upholstery Cleaning Manual Designtex / New York City, New York
Knoll Textiles (Solution-Dyed Fibers / Special Finishes / Environmental Sustainability) www.knoll.com
Crypton Super Fabrics (Upholstery Fabrics) www.cryptonfabric.com
Gore (Technology and Specifications) www.goreseatingprotection.com
Nano-Tex (What is Nano-Tex?) www.protectbeauty.com
Maharam (Finishes) www.maharam.com
Arc Com (Green Initiative) www.arc-com.com
The following firms for providing photos and information:
Martha Bennett FAIA of Bennett Wagner & Grody Architects PC, mbennett@bwgarchitects.com, on current trends and photos provided. 2008
Brian Risley of Christiansen, Reece and Partners PC, brian@christiansenreece.com, on school trends and photos provided. 2008.
Carol Koplin, ASID, NCIDQ of Genseler Architecture, Design & Planning Worldwide; Denver, CO, carol_koplin@gensler.com, for white papers—"What Campuses Can Teach Us About Sustainability" by Rives Taylor, "Learning at Work" by Gerry Khermouch. "The New Landscape of Learning" by John A. Loomis. "Redefining What a School Can Be" by Marcus Orlovsky. and "Learning: A Continuing Social Responsibility" by Philip Gillard—on current trends and photos 2009.
Gerhard J. Petri of SlaterPaull Architects, gpetri@slaterpaull.com, on current trends 2008 and photos.
Jean Sebben of Jean Sebben Associates LLC, jsainteriors@qwestoffice.com, for interior research.
Special Thanks
Michael Esch, ASID, NCIDQ, for acoustics input, editing, and compilation of documents information and constant inspiration; April Rains, NCIDQ, for textile information; Don Masse, for the millwork section; Julia Zettler, for flooring research; Heather Enochs for the wonderful job on creating the necessary illustrations, as well as assisting with compiling the illustrations; Jared Ellis for illustration research; and, most important, Gary Reynolds for compiling our chapter and allowing me to participate as an author with APPA.
Additional APPA Resources: